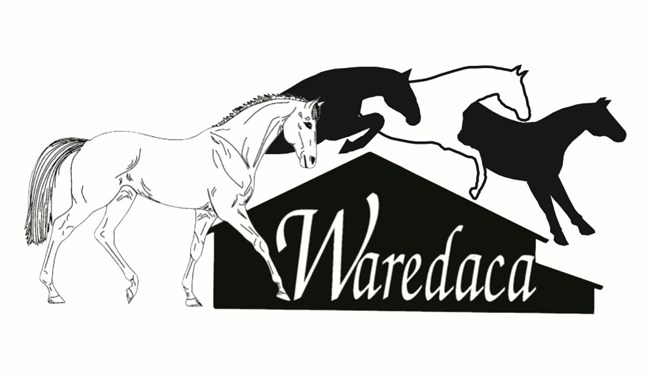 Waredaca Starter Horse Trials | CHECKERBOARD CHALLENGE SERIES

10/29/2022
eWaiver Link(s)

Organizer:

Waredaca Staff

waredacastarter@gmail.com

Waredaca offers the CHECKERBOARD CHALLENGE SERIES in 2022!
SATURDAY MAY 14, AUGUST 27 AND OCTOBER 29
Enter online to do a full schooling horse trial, a combined test, or just dressage-you decide!
***OCTOBER 29th STARTER: COSTUMES that are safe to ride in are welcome and encouraged! Prizes available to the best junior and adult rider costumes.***
The Bowmans Checkerboard Challenge Series has an exciting new twist this year!
As incentive and thanks, Bowmans and Waredaca are awarding the following year end prizes:
$250 CASH TO THE TOP ADULT RIDER, THE TOP JUNIOR RIDER, AND THE TOP TRAINER!!
Details follow so read on…. but first the basics:
HORSE TRIAL DIVISION & COMBINED Tests DESCRIPTIONS:

Intro- for the horse and rider new to Eventing; 'XC' cross rails will be located in an enclosed small field.
D: 2019 USDF Intro Level Test A; XC: 6-8 cross rails/logs 18" or smaller untimed; SJ: 18" or less

Elementary- for the beginning horse trials enthusiast or beginning horse.
D: 2022 USEA Starter Test; XC: 6-10 fences approximately 18"-24" untimed; SJ: 18"-24"
Beginner Novice- introduction to eventing for horse and riders with some experience
D: 2022 USEF Beginner Novice Test A; XC: 9-12 fence, 2'3" to 2'7" untimed; SJ: 2'3" to 2'7"
Novice- for riders and horses with some experience at this level
D: 2022 USEF Novice Test A; XC: 10-14 fences 2'9"-2'11" untimed; SJ: 2'9"-2'11"
Novice/Training- for horses and riders who are experienced at Novice and wish an introductory experience at the Training Level
D: 2022 USEF Training Test A; XC: Same as Novice; SJ: 3'0"-3'3"
Training - for riders and horses with some experience at this level
D: 2022 USEF Training Test A; XC: 12-16 Fences, 2'11"-3'3"; SJ: 3'-3'3"
For Dressage Tests: Please write any current USEF Eventing Test or USDF dressage test(s) of your choice in your Note to Organizer
If you would like to select a different level for 2nd test, specify in your note to organizer.
HOW to WIN the TOP year end awards….each person who has a completed entry in any of the Horse Trials divisions and starts the event earns 5 points per entry; if you place 1-8, you earn additional points as follows:
1st=30 2nd=25 3rd=20 4th=15 5th=10 6th=5 7th=3 8th= 1
TOP ADULT AND TOP JUNIOR RIDER will be the ones who have earned the most points from all three Starter Events each receiving a CASH prize of $250!!
The TOP TRAINER is the one who brings the most students to compete at the three Waredaca Starter Events during the 2020 season. The TRAINER must email the secretary (sarahgonzalezequestrian@gmail.com) with the names of all competing students before the event, trainer name must be included on the student's entry form, and trainer must be present at the competition to EARN 25 points per competing rider. The TRAINER with the most accumulated points will win $250 CASH! MUST EMAIL THE SECRETARY PRIOR TO EACH EVENT
Secretary Email: waredacastarter@gmail.com
Organizer Notes
Saturday, October 29th- Entries open September 17th and close October 19th
Change Fee: $50 Change fee will be added if changes requested to horse, rider, or division after Closing Date,
Attach a copy of your horse's coggins to your Strider registration or email to the Secretary!
Waivers must be fill out and submitted online at www.waredaca.com/waiver!
Stabling: $36/Stall/Night. A $50 muck fee deposit check must be mailed to Waredaca prior to closing.
WHAT ELSE:
• AWARDS: Six ribbons per Horse Trial divisions. In case of ties, final scores will be broken by
fewest jumping penalties first and collective marks second. If these are still equal, duplicate
ribbons will be awarded.
• Divisions: OPEN = experienced pair; HORSE= less experienced horse; RIDER: less experienced
Rider
• Competition will be held and run in accordance with USEA guidelines and USEF rules.
• All eliminated riders will NOT go forward to the next phase unless a Technical Elimination (i.e.,
forgetting a fence) has occurred. Then permission from the officials must be requested for
consideration to continue. This can be arranged through the Secretary.
• For the N/T divisions and Training divisions, a minimum of 8 riders must have entered for the division to be scheduled; if no, those entered in the N/T will be placed into the ON level division,
• Refunds: Before Closing Date - refund in full; After Closing Date - no refund; If Event Canceled -
no refund
• All horses must display the competing bridle number at all times
• Entries are not permitted to be sold to someone else
• Cross Country Schooling available for 30 minutes at the end of the competition; $50 for non entered horses; $40 if entered in the competition
• ALL ENTRY paperwork must be COMPLETED and received by the Closing Date or the $50 late fee will be incurred. If your Entry arrives incomplete IT WILL NOT BE CONSIDERED 'COMPLETE' and scheduled UNTIL PAID IN FULL AND ALL PAPERWORK IS RECEIVED, IF SPACE IS AVAILABLE
• Dogs welcome, but must be leashed at all times or a $100 fee will be immediately imposed-no exception!
• Bring your own water
• EMT ON SITE; VET ON CALL
• Food and vendors will be present
• Non competing horses not permitted on grounds unless cross country schooling after the event

Dressage Only
$52.00
Extra Dressage Test

$52.00
Day Stall

$36.00

Full Stabling

$36.00

Change fee

$50.00
Tests/Experience
Horse Trials Levels
ELEM
Junior ELEM
Elementary-R
NOV/TRNG
Introductory
Beginner Novice
Beginner Novice-O
Beginner Novice-R
Beginner Novice-H
Novice
Novice-O
Novice-R
Novice-H
Training
Training-O
Training-R
Training-H
Combined Test Levels
ELEM
BN/Jumps to 2'7"
N/Jumps to 2'11"
TRN/Jumps to 3'3"
Dressage Only Tests
Rider Choice
Administrative Information
Ride Time:

Ride times will posted on Waredaca website the Thursday prior to the competition no later than 3 pm

Trailer Direction:

GPS: 4015 Damascus Road Laytonsville MD 20882

Change Policy:

Changes are permitted before registration closes.

Refund Policy:

No refunds.

Entry Option(s) Secure Spot: Pay in full via STRIDER