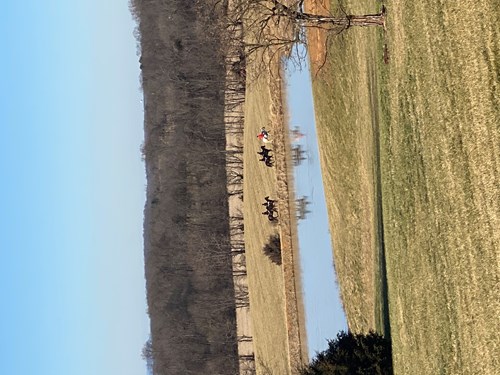 Hunting Clinic

8/15/2021
Organizer:

Denya Leake

Denya.leake@gmail.com

5409311591
August 15th at 9:00 AM. Blue Ridge Hunt is hosting a hunting clinic to be able to aid you in answering any questions you have about hunting!! We realize that sometimes it can become a bit confusing in the middle of the hunting day and before the season starts we want to fine tune it all!
We will start with a "lecture" on what to wear, how your horse should look, a meet and greet with the hounds, talks from the masters, and a timeframe on when you should arrive before the meets. We will then have a light lunch. Followed by a mock hunt.
In the mock hunt we will practice reverse fields, staff left and right, huntsman left and right, what to do when the hounds are coming towards you, how to manage your horse if he/she starts acting up, how to manage your horse if you have had a refusal at a fence, etc. We will practice jumping coops in a group and will take all the time we need if someone is having a problem. We will have experienced horses out there to lead the way.
This is open to everyone. You do not need to be a member of Blue Ridge. We want everyone to feel prepped and ready for a wonderful season ahead!!
Organizer Notes
Lecture & Lunch & Riding
$140.00
Administrative Information
Change Policy:

Changes are not permitted.

Refund Policy:

No refunds.

Entry Option(s) Secure Spot: Pay in full via STRIDER