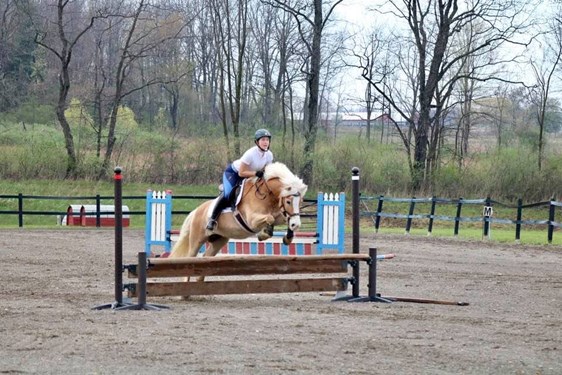 Evening Show Jumping - Schooling Show

5/19/2021
Organizer:

Daisy Trayford

exmooreventing@yahoo.com

15859918785
Schooling Jumper Rounds in large all-weather arena
4:30 Start
18" - 2ft (first three jumps will be crossrails)
2ft - 2ft3
Not before 6pm
2'7 (BN)
2'11 (N)
3'3 (T)
3'7 (P)
Organizer Notes
If you wish to communicate with me about the event - PLEASE text / email / call only. I will not respond to horse show enquiries via social media including private FB messages / FB page messages / Instagram etc.... I just cannot keep up with it and often can't locate messages that I know need my attention
When you get to the SUMMARY PAYMENT PAGE - YOU ARE NOT DONE - please complete the next steps. If you don't have a conformation email from Strider for your entry - it did not go through. Try again :-)
Anyone contacting me after the close date to enter will pay $10 extra per rider and will need to pay immediately via Venmo or PayPal. This fee does not apply to those who registered their initial entry in time but wish to add an extra round on the day
Jumper Class
$25.00
Class #2

$25.00

Class # 3

$25.00
Tests/Experience
Jumper Class Levels
18"-2'0"
2'0-2'3"
Beginner Novice (Jumps to 2'7"
Novice (Jumps to 2'11")
Training (Jumps to 3'3")
Preliminary (Jumps to 3'7")
Administrative Information
Ride Time:

Times will be posted on the Exmoor FB Page

Trailer Direction: GPS is accurate (Letchworth Farm)
Please no horse trailers through main farm entrance - use side entrance off Oakland Road marked with XC flags
Parking on large grassy area below indoor ring
Change Policy:

Changes are not permitted.

Refund Policy:

Refunds are permitted before registration closes.

Entry Option(s) Secure Spot: Pay in full via STRIDER