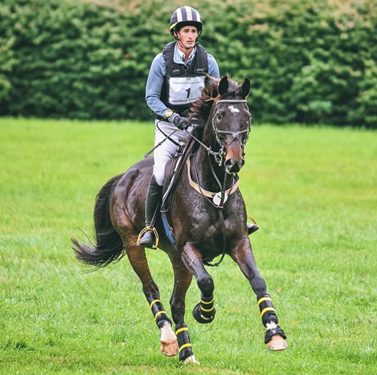 Expert Day Jump Clinic w/Woods Baughman | Bending Lines

9/7/2022
eWaiver Link(s)

Organizer:

Liz @Waredaca

lizskips520@gmail.com

Practice your best Eventer Galloping Position at Waredaca's June 2022 Expert Day! Waredaca is pleased to host top Eventer & Trainer Sharon White from Last Frontier Farm, as well as her assistant trainer Woods Baughman, for monthly 2022 Expert Day jump clinics!
About Woods Baughman: Woods is an accomplished 4* rider and assistant trainer at Last Frontier Farm, owned and operated by top Eventer Sharon White. He most recently won the USEF CCI4*-L National Championship at Tryon in 2021. Honored to be selected to the USEF Eventing 25, Woods and "Contendro" are bound for the 5* level very soon.
Sharon White is an international five-star event rider with over 25 years of competitive experience. Sharon has competed extensively in the United States and in Europe and is a USEA ICP Level 4 instructor with distinction. Her horses and students range from those just beginning their careers to established four-star competitors.
📅 2022 Last Frontier Farm Dates At Waredaca📅
May 10 – Woods Galloping Position
June 1 - Sharon Rhythm for SJ
July 6 – Woods XC pace
Aug 10 - Sharon Banks/Ditches
Sep 7 - Woods Bending Lines
Oct 26 - Wood Shortening/Lengthening strides for adjustability
About Sharon White: Sharon's easy going manner and sense of humor make her a favorite instructor wherever she goes. Her lessons are tailored to meet the needs of each horse and rider. Sharon teaches riders to be aware of their physical and mental states as their horse will mirror these. There is always a reason for anything a horse does and good horsemanship is knowing this.
Last Frontier will begin mid afternoon and teach thru the evening, accommodating those clients who work during the day. Jump lessons are small groups and organized by level.
❗To Secure a Rider Slot:
-Complete and sign electronically Waredaca's waiver.
-Pay via Strider
-Attach Coggins to entry or send to Waredaca directly via email.
Expert Day Coordinator for ALL the Experts is Liz Schoeder: lizskips520@gmail.com
Cancellation Policy: You are purchasing a time slot which is paid for in advance and is non-refundable.
If you are unable to attend for any reason, you are responsible for finding a rider to purchase your spot.
Woods Baughman Photo via the talented JJ Sillman, @skipperdoodlefritz, please credit if using.
Organizer Notes
For everyone's safety, a completed Waredaca Waiver MUST be completed and onfile in Waredaca's release database prior to arrival on farm.
Please sign here: https://waredaca.com/waiver/
• Trailerins: $100 Clinic Fee + $25 facility Fee, payable via STRIDER
• Waredaca Boarders: $100 Clinic Fee payable via STRIDER.
ARRIVAL: Proceed to the lower outdoor arena where you'll meet the group.
CANCELLATION POLICY: The clinic fee is non-refundable. You are purchasing a time slot which is paid for in advance. If you are unable to use this space, you are responsible for finding another rider to fill it. A waiting list will be maintained for unforeseen circumstances, but there is no guarantee.
WHAT ELSE:
• For Cross Country sessions, protective vests and medical arm band required.
• Dress appropriately and comfortably.
• We have a soda machine. No food available for purchase.
• Auditors FREE and are always welcome to come watch, assist the Experts with jump crew and embrace all the information being shared.
Simply come and go as your day allows. There is NO shuttle or vehicle permitted on course so plan to wear comfortable walking shoes :)
1 Day Clinic
Instructor: Woods Baughman
$100.00
Tests/Experience
1 Day Clinic Levels
Beginner Novice
Novice
Training
Preliminary
Intermediate
Advanced
Administrative Information
Ride Time: Ride times will be emailed to you prior to clinic.
Expert Day Coordinator for ALL the Experts is Liz Schoeder: lizskips520@gmail.com
Trailer Direction:

Parking will be at our WEST Entrance shared with the Waredaca Brewing Company, just past our main 4015 Entrance; proceed thru the auto gate and park in the gravel area that opens up on your left. Experts will meet students near our Indoor Arena.

Dogs welcome, but must be leashed at all times. Auditors FREE and always welcome and encouraged to be ringside with the clinicians and assist!

Change Policy:

Changes are permitted up to 7 day(s) before registration closes.

Refund Policy:

No refunds.

Entry Option(s) Secure Spot: Pay in full via STRIDER