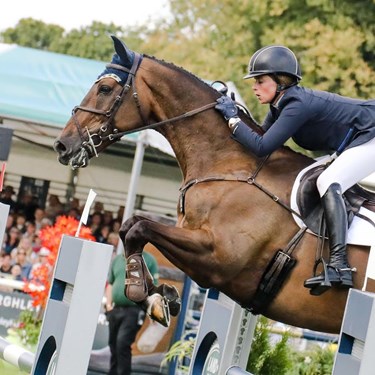 Lillian Heard Jump Clinic (SJ & XC)

3/13/2021 − 3/14/2021
Late entries allowed until 3/12/2021
Organizer:

Gina Riedmuller

griedmuller@gmail.com

202-705-7314
Join 5* Equestrian & top Eventer Lillian Heard for a SJ & XC jump clinic March 13&14, 2021. Lillian Heard will be joining us in her hometown area to impart her knowledge and insurmountable eventing experience this winter.
Get legged up this winter on SJ and XC fundamentals, organized by Partnership Equestrian
The Clinic format includes showjumping at Partnership Equestrian's indoor arena on Saturday, March 13, 2021 and XC at Loch Moy Schooling Area on Sunday, March 14, 2021.
Groups of 3-4 riders based on level experience
Clinic fee for Saturday SJ only or Sunday XC only is $150, please give preference on application. The clinic fee for both days $275. There is a $30 Clinic XC schooling fee for LOCH MOY XC.
Please pay through STRIDER to ensure your payment is received.
Please Text 202-705-7314 Gina for more information. Thank you!
Organizer Notes
1 Day Clinic
Instructor: Lillian Heard
$150.00
2 Day Clinic
Instructor: Lillian Heard
$275.00
Required Facility/Ring Fee (2 days)

$30.00
Tests/Experience
1 Day Clinic Levels
Beginner Novice
Novice
Training
Modified
Preliminary
2 Day Clinic Levels
Beginner Novice
Novice
Training
Modified
Preliminary
Administrative Information
Ride Time:

Ride Times will be emailed prior to clinic.

Trailer Direction:

Day #1 Follow paved driveway to the indoor and turn right just after indoor. It's a long driveway with pass points.

Please proceed slowly. Parking in order of ride times will keep in/out with trailers free to come and go in the same direction. Thank you for your cooperation

Day#2 parking at Loch Moy Schooling area

Change Policy:

Changes are not permitted.

Refund Policy:

No refunds.

Entry Option(s) Secure Spot: Pay in full via STRIDER