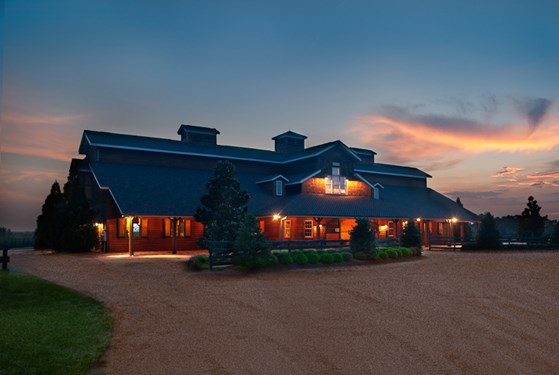 Stable View Eventing Academy Schooling Day

12/18/2021
Organizer:

Cyndy Olliff

secretary@stableviewfarm.com

484-356-3173
Registration closes the Thursday prior at 5:00pm. We ask that all riders complete schooling by 3pm, so that we can repair the footing for the next day. The Open Schooling Day is open to everyone, whether you are competing in the Schooling Horse Trials or not. These are two separate activities, each with their own pricing listed. The Open Schooling Days will provide the opportunity to school in the Dressage Arenas, Stadium Arena, and over the same Cross Country course that will be used for the Schooling Horse Trial the next day. The Stadium course for the Horse Trial will have the same jumps, but will be a different course. Online Registration for the Open Schooling Day is required by the Thursday
prior at 5:00pm. Please pre-register via the Compete Easy App or visit www.stableviewfarm.com/RegisterEA. Entries will be limited to 150 riders. Please submit a negative Coggins within 12 months of schooling date and payment inthe form of credit card at the time of entry. No Refunds
Organizer Notes
Full Stabling

$75.00

Shavings

$8.00

RV Hookup

$45.00
Tests/Experience
Horse Trials Levels
ELEM
Introductory
Beginner Novice
Novice
Training
Preliminary-O
Combined Test Levels
INTRO
ELEM
BN/Jumps to 2'7"
N/Jumps to 2'11"
TRN/Jumps to 3'3"
PRELIM/Jumps to 3'7"
Dressage Only Tests
Any USDF Test
Any USEF Test- Dressage
Any USEF Test-Eventing
SJ Rounds Levels
ELEM
INTRO
BGN
NOV
TRNG
PR
Administrative Information
Trailer Direction:

Day trailer parking enter through Gate 2, stabling enter through Gate 3.

Change Policy:

Changes are not permitted.

Refund Policy:

No refunds.

Entry Option(s) Reserve Spot Via STRIDER, Mail Check