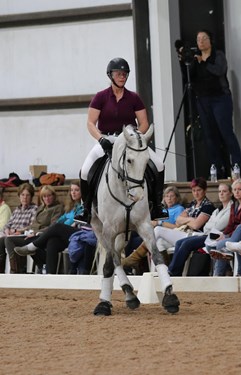 Fall Sundays Cavaletti Clinic Series

9/11/2022
Organizer:

Darcy Miller

bluegooseshows@gmail.com

610-999-5231
Join us at Blue Goose for a series of Sunday cavaletti clinics this fall. The dates are 9/11, 9/25, 10/9, 10/23. There are 2, 1.5 hour groups; 10 am and 1 pm. Please specify which time you would like. There will be fun patterns of poles and raise cavaletti.
Organizer Notes
Refunds prior to closing date. After closing date only if spot can be filled from wait list.
1 Day Clinic
Instructor: Darcy Miller
$40.00
Administrative Information
Ride Time:

Groups will be emailed prior mid week prior to clinic.

Trailer Direction:

Parking will be available in the field. If entering from the north off of Rt. 41, go past the driveway and turn left in the field. If coming from the south of off Hilton Rd turn right in to the field.

Change Policy:

Changes are not permitted.

Refund Policy:

No refunds.

Entry Option(s) Secure Spot: Pay in full via STRIDER