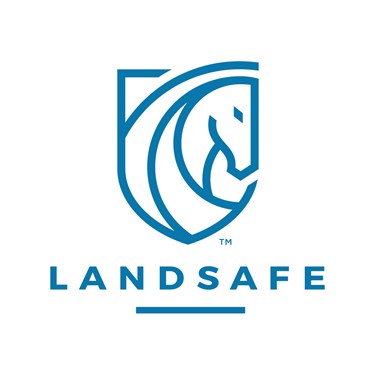 Bringing Safety to the Forefront Clinic Series- BDJ Eventing/LandSafe Equestrian

12/28/2018 − 12/30/2018
Organizer:

Keli Warrington

keli@landsafeequestrian.com

484-459-4974
BRINGING SAFETY TO THE FOREFRONT SERIES
DECEMBER 28th, 29th, 30th 2018
HOSTED AT BUCK DAVIDSON'S WINTER TRAINING FACILITY
OCALA, FLORIDA
Buck Davidson, LandSafe Equestrian and Mike Pilato have merged for an upcoming series of clinics nationwide! Join us for 3 days of excitement in Ocala December 28-30th 2018.
BUCK DAVIDSON- Known worldwide for his accomplishments at international competitions. He is equally as well known for his grittiness, determination and 'stickability'. This clinic will focus on the latter of these skills that he has developed over a lifetime of riding.
LANDSAFE EQUESTRIAN- The fastest growing equestrian clinic in the country that provides participants with exercises to develop their muscle memory to reduce their rider risk in a fall scenario.
MIKE PILATO- 28 years practicing NATA certified Athletic Trainer. In 2002 Mike started research and developing the concept of the 'equestrian as an athlete'. Athletes in other sports have had long term access to sports medicine and conditioning professionals who can evaluate them as an athlete. Now the same level of care and knowledge is available to the equestrian.
WHAT TO EXPECT- DAY #1
-Participants will be working with Buck Davidson on defensive riding techniques in the arena and fun new skills to help riders be more effective in their XC riding.
-Participants will complete the first phase of the LandSafe fall training program while learning the correct body shapes and positions to best deal with impact. We will use the simulator to teach riders 'that moment' in a rotational fall and how they can help themselves to reduce their risk if they do encounter such a fall.
-Mike Pilato will help participants develop an individualized program so they can achieve their goals as an equestrian athlete.
DAY #2
-When working with Buck, riders will take their new skills to his XC field and apply these techniques to XC questions
-While focusing on the muscle memory from the skills learned during LandSafe Day 1, additional exercises will be added to the progressional program format. Simulator work will include rearing, emergency dismounts and off the shoulder fall.
– Mike will finalize a customized personal fitness program for each rider.
DAY #3
A fun half day with group competitions showcasing the skills participants have learned throughout with Buck and Mike combined with LandSafe skills on the mats. Prizes and discounts are graciously donated by the sponsors of Buck Davidson Eventing and LandSafe Equestrian.
SAMPLE CLINIC ITINERARY:
FRIDAY December 28th
9am-12:30pm- LandSafe
1:30pm-3pm- Arena work with Buck
3:30pm-5pm- Develop a customized program with Mike
SATURDAY December 29th
9am-12:30- LandSafe
1:30pm-3pm- XC work with Buck
3:30pm- 5pm- Finalize a customized program with Mike
6:30pm- Cook out for all participants prepared by Chef BDJ
SUNDAY December 30th
9am-12:30pm- multiple group competitions showcasing the skills participants have learned throughout.
CLINIC PRICE INCLUDES
– 2 Lessons with Buck Davidson
– Level 1 LandSafe Clinic
– A customized program for each rider developed by Mike Pilato
– A simple Breakfast & Lunch Friday and Saturday
– One Dinner Saturday night prepared by Chef BDJ
-Shavings and Stabling from Thursday evening (12/27) through Monday morning (12/31)
*If participants have any food allergies or special dietary needs, please inquire about the food being served so that you can plan to bring any necessary meals.
Limited RV hook-ups are available upon request: $40/night
Space is limited, please reserve spot early
Full refund if participants spot can be filled from the waitlist
Organizer Notes
Full refund if participants spot can be filled from the waitlist
3 Day Clinic
Instructor: Buck Davidson, LandSafe Equestrian, Mike Pilato (certified athletic trainer)
$975.00
Tests/Experience
3 Day Clinic Levels
Beginner Novice
Novice
Training
Modified
Preliminary
Intermediate
Advanced
Administrative Information
Ride Time:

A detailed informational email will be sent to all participants prior to the start of the clinic

Change Policy:

Changes are not permitted.

Refund Policy:

No refunds.

Entry Option(s) Secure Spot: Pay in full via STRIDER Reserve Spot Via STRIDER, Mail Check