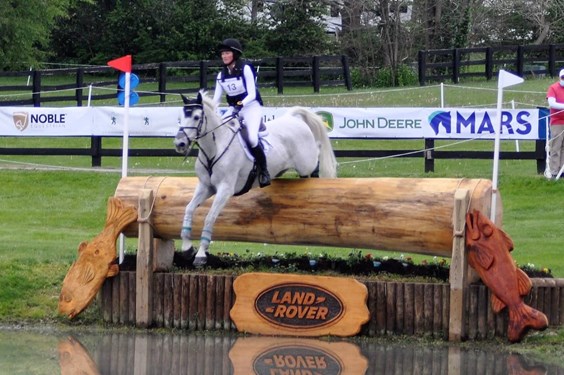 The Whole Equestrian Clinic

8/1/2021
Organizer:

Emily Hamel

hameleventing@gmail.com

4846783078
Have you listened to The Whole Equestrian podcast yet? If not, are you interested in discovering ways to improve your riding and overall quality of life in and out of the saddle? If so, tune in to the podcast and join Emily and Tyler (hosts of the show) for this very special clinic. The clinic will cover topics related to mindset, fitness, nutrition, and community with thoughtful discussions and group activities. We will be sharing actionable advice that you can start applying right away. Our goal is to give you the tips and tools you need to become a well-rounded and "whole" equestrian to bring your vision of success with your horse to life.
We have a fun-filled day planned and hope everyone can take part in all of it. However, we are offering some a la carte options so people can participate in a way that works for them.
We will start the day with unmounted group activities, which are great for any equestrian, whether they have a horse to ride later in the day or not. To kick things off, Emily will lead a slow-flow yoga class. She will focus on teaching good basics and proper body alignment so that you can implement these stretches into your daily routine. No previous experience is required. All you need is an open mind and a yoga mat.
Then, Tyler will take over with a group discussion about mindset and how you can train your brain to cope with horse show anxiety, setbacks, etc. Participants will then have the opportunity to do a 1 on 1 coaching session (30 minutes) with Tyler throughout the rest of the day.
After the morning's unmounted sessions, Emily will be available for group jump lessons (1-1.5 hours depending on the size of the group) and private dressage lessons (45 minutes). Jump lessons will have 3 riders max with exercises to improve rideability and accuracy that can be adjusted to work for riders of any level. Dressage lessons will start with Emily getting on your horse to feel what is going on and offer the best advice on improving the ride and partnership.
All participants are invited to share a healthy lunch and join in discussing ways to make nourishing your body as a busy equestrian easier. The meal is included with entry.
The auditing fee is to watch the riding lessons only since the rest of it is unmounted and personalized for the people participating.
We are really looking forward to helping you bridge the gap between riding and wellness! In the meantime, enjoy the ride!
Provisional Schedule...
8-9am Welcome and Slow Flow Yoga with Emily
9-10:15 Mindset Matters with Tyler
10:30-12 Emily instructs 1-2 riding lessons. Tyler coaches 2-3 individual mental toughness training sessions.
12-12:30 Lunch
12:45-5 Emily instructs 3-4 riding lessons. Tyler coaches up to 8 individual mental toughness training sessions.
Organizer Notes
Refunds will be given if the clinic is canceled.
Unmounted Sessions (yoga, mindset matters & lunch)
$60.00
Mental Toughness Coaching w/Tyler
$60.00
Group Jump Lesson w/Emily
$100.00
Private Dressage Lesson w/Emily
$125.00
Audit Riding Lessons
$20.00
Administrative Information
Ride Time:

Ride times will be emailed by Wednesday, July 28.

Change Policy:

Changes are permitted before registration closes.

Refund Policy:

No refunds.

Entry Option(s) Secure Spot: Pay in full via STRIDER