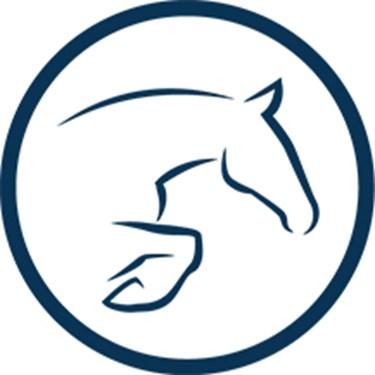 Bascule Farm INDOOR Schooling Dressage Show

2/13/2022
Organizer:

Carol Rowan

secretary@basculefarm.com

301-216-0321
Come in out of the cold ! Tests and Warm-up are ridden INDOORS; Outdoor Warm-up also available. Positive judges are scheduled to give a little help post first ride (mini fix-a-test). For Eventing, we will be using the new 2022 tests.
Judge: Carolyn "Dilly" Jackson
Arena sizes: USEA tests that do not SPECIFY the large arena and Intro A, B, and C will be ridden in the small (20 x 40) arena. FEI tests and USEF Training Level and above tests will be in the large (20 x 60) arena.
Ribbons: 1st to 8th place each class, championship ribbon to best score in show.
Rings: Competition Ring: Indoor (rubber/sand/fiber footing) Warm-up Rings: Indoor and Outdoor.
Dress: Casual attire, approved helmet required.
Please leave your dogs at home.
Contact Show Organizer with questions or if you want to ride a test not listed (e.g., FEI or Western Dressage test.)
WE ARE ALMOST ALWAYS OVERSUBSCRIBED, SO GET YOUR ENTRY IN EARLY!

Organizer Notes
REQUIRED ITEMS! REMEMBER TO UPLOAD YOUR SIGNED Bascule Farm Participant Agreement release (see link below) AND your horse's coggins (dated Feb. 14, 2021 or later) to your Strider entry. Ride times will only be scheduled for COMPLETE entries-coggins, release, and payment!
Refunds after closing ONLY if spot filled can be filled from wait list.
If your horse lives at Bascule, please mention that in the "Notes to Organizer" section.
If you are sharing a coach and/or trailering with another competitor, please mention them in the "Notes to Organizer" section so that we can schedule you conveniently, if possible.
COVID19 LIMITATIONS: Warmup will be in both outdoor rings and in lower indoor ring to spread out riders/people. Please do not bring more than ONE non-riding person. Face covering required for anyone NOT mounted on a horse. Trainers may coach in ring without mask covering their mouth, but when near others, please cover.
We have solid surface parking, lots of space to warm up and stay socially distanced.
If driving conditions are hazardous, call the barn phone (not organizer phone) for cancellation information (301-972-8943).

Dressage Show
$33.00
Test #2

$33.00

Test #3

$33.00

Test #4

$33.00
Tests/Experience
Dressage Show Tests
FEI 2020 Grand Prix
FEI 2020 Grand Prix Special
FEI 2020 Intermediate A
FEI 2020 Intermediate B
FEI 2020 Intermediate I
FEI 2020 Intermediate II
USDF 2019 First Level Freestyle
USDF 2019 Fourth Level Freestyle
USDF 2019 Intro - Test A
USDF 2019 Intro - Test B
USDF 2019 Intro - Test C
USDF 2019 Second Level Freestyle
USDF 2019 Third Level Freestyle
USDF Freestyle Tests (Trng-4th)
USEF 2022 Adv- Test A
USEF 2022 Adv- Test B
USEF 2022 BN- Test A
USEF 2022 BN- Test B
USEF 2022 Interm- Test A
USEF 2022 Interm- Test B
USEF 2022 Modified- Test A
USEF 2022 Modified- Test B
USEF 2022 Novice- Test A
USEF 2022 Novice- Test B
USEF 2022 Novice- Three-Day
USEF 2022 Prelim- Test A
USEF 2022 Prelim- Test B
USEF 2022 Prelim- Three-Day
USEF 2022 Training- Test A
USEF 2022 Training- Test B
USEF 2022 Training Three-Day
USEF 2019 First Level - Test 1
USEF 2019 First Level - Test 2
USEF 2019 First Level - Test 3
USEF 2019 Fourth Level - Test 1
USEF 2019 Fourth Level - Test 2
USEF 2019 Fourth Level - Test 3
USEF 2019 Second Level - Test 1
USEF 2019 Second Level - Test 2
USEF 2019 Second Level - Test 3
USEF 2019 Third Level - Test 1
USEF 2019 Third Level - Test 2
USEF 2019 Third Level - Test 3
USEF 2019 Training- Test 1
USEF 2019 Training- Test 2
USEF 2019 Training- Test 3
Administrative Information
Ride Time:

Ride times will be emailed the Friday before the show by 7:00 p.m.

Trailer Direction:

1 mile outside Poolesville on Rt. 107 heading towards Whites Ferry. Watch for speed cameras into/out of Poolesville! (Please note: Whites Ferry was not operational at the time of this posting.)

Change Policy:

Changes are permitted up to 0 day(s) before registration closes.

Refund Policy:

Refunds are permitted before registration closes.

Entry Option(s) Secure Spot: Pay in full via STRIDER