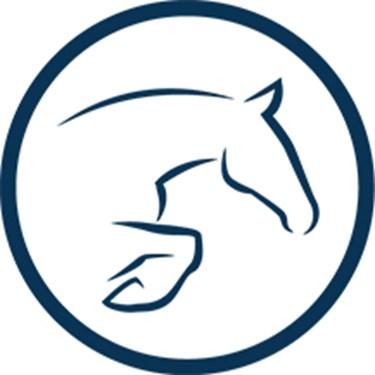 USPC Open Gymkhana Competition - East

7/26/2023 − 7/30/2023
Organizer:

Erin Roland

events@ponyclub.org

This year, USPC is proud to offer an Open Gymkhana Competition in conjunction with the 2023 USPC Championships Central! This event is open to anyone who wishes to compete, USPC members and non-members alike. Entry fees include stabling for competitors, tack and feed stall, Competitor Party ticket, and Championships t-shirt. Move-in begins Wednesday, July 26, and competition runs from July 27-30.
Gymkhana is a mounted competition that requires precise, controlled horsemanship at high speeds in timed, patterned races through barrels, poles or other markers. Races are designed to test a horse and rider's skill, control, and partnership through variations of speed, turning and navigating obstacles. The goal in Gymkhana is to safely complete the race according to the pattern, with the fastest time without any errors.
Gymkhana in Pony Club offers members on teams of three or four riders and a stable manager the opportunity to work as a team to excel in showing off their horsemanship skills in addition to their riding scores. While a recent addition to Pony Club, Gymkhana (also known as speed events) has a long history in the United States.
Competition Divisions:
Junior - riders up to, and including 17 years of age as of January 1, 2023
Senior - riders 18 years of age and older as of January 1, 2023
Competition Levels:
Novice - This level is for competitors capable of loping the majority of the races. Green horses or riders new to gymkhana belong in this division.
Intermediate - This level is for competitors who are capable of loping all races.
Advanced - This level is for competitors who are capable of galloping all races.
Further details regarding the rules and regulations for any USPC Gymkhana competition can be found on the USPC website: https://www.ponyclub.org/. Competition will be governed using the 2023 USPC Gymkhana Rulebook.
Organizer Notes
Refund requests must be e-mailed by the competitor to events@ponyclub.org by the closing date of May 15 at noon ET, to receive a refund, less a $50 administrative fee. No requests for refunds will be granted after the closing date.
NOTE: Canceled divisions or disciplines due to lack of entries may transfer to another eligible discipline or will receive a full refund.
Junior Novice Level
$380.00
Senior Novice Level
$380.00
Junior Intermediate Level
$380.00
Senior Intermediate Level
$380.00
Junior Advanced Level
$380.00
Senior Advanced Level
$380.00
Administrative Information
Change Policy:

Changes are permitted before registration closes.

Refund Policy:

Refunds are permitted before registration closes.

Entry Option(s) Secure Spot: Pay in full via STRIDER