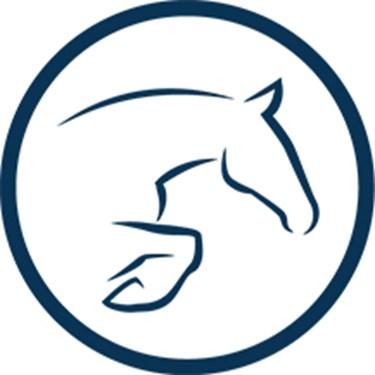 Dune Riders Pony Club Fun and Low Key Mini Event and Dressage Show

7/22/2022 − 7/23/2022
Organizer:

Katie Bartelt

duneridersponyclub@gmail.com

9209462477
Dune Riders Pony Club hosts our 11th annual low-key schooling show. We have inviting options for all levels including 18' through Novice mini event classes, an 18' cross rails combined training, and Intro through Second Level and Western dressage classes.
Organizer Notes
$25 cleaning deposit check required for all entries. Will be destroyed if your stall is stripped clean upon departure and/or the area surrounding your trailer is clean.
Withdrawals are allowed before the closing date minus $25. No withdrawal refunds after closing date without a vet or doctor's note. Vet/Doctor excuse after the closing date will provide a full refund minus $25.
Saturday XC Schooling is strongly urged and available the day before the show for a fee. Check-in and get your number at the white tent before getting on - all riders must wear a competitor's number to school. No rider is allowed on course alone regardless of ability or trainer status. Schooling times are assigned, with open trainer schooling typically open between 2-5 pm.
Stalls are limited to Mini Event participants who sign up for Saturday XC schooling. A horse cannot be shared by two riders.
A sash will be awarded for each first place in the Mini Event division and ribbons for second through fourth place. A special prize will be awarded for the best overall Mini Event dressage score.
Schooling show/clinic attire. Show coats and braiding are not required. Polo or riding shirt is required if not wearing a coat, no t-shirts, or sleeveless shirts. Helmets meeting current ASTM/SEI standards are required when mounted along with hard-soled, heeled footwear. Protective vests are required for cross country. Medical armbands or bracelets are required for USPC members and recommended for all riders.
This is a fun and low-key mini-event - if participants are eliminated, you will be allowed to continue in the current phase and any phase thereafter unless there is a concern of safety. DRPC reserves the right to eliminate any rider, at any time, for unsafe riding or abuse or neglect of an animal as determined by club leaders.
Rules for all phases will follow the USEF Rulebook for Eventing including bits, equipment, run-outs, refusals, prolonged stops, falls, circling, and knockdowns. Any inquires regarding scoring please refer to the rulebook before making an inquiry.
Food truck or stand open on Sunday.
Car parking is north of the horse trailer parking - no car parking allowed to the east of the dressage ring along the gravel drive. The first row of trailer parking is for smaller trailers. Overnight camping is allowed in the trailer parking area - no electrical hookups and no trailer tying overnight.
Haul-in Fee

$10.00

Full Stabling

$40.00

Refund fee

$25.00
Tests/Experience
Horse Trials Levels
2'0-2'3"
Introductory
Beginner Novice
Novice
Administrative Information
Ride Time:

Tentative ride times will be posted on duneridersponyclub.org by Wednesday before the show. All ride times are subject to change up until the final ride times are posted on Friday, July 22nd at 8pm.

Change Policy:

Changes are permitted before registration closes.

Refund Policy:

Refunds are permitted before registration closes.

Entry Option(s) Secure Spot: Pay in full via STRIDER Reserve Spot Via STRIDER, Mail Check