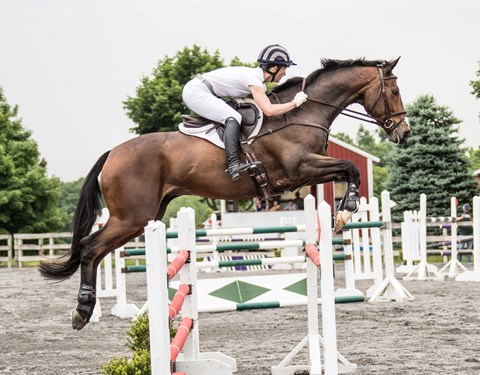 Kelley Williams Fall Clinic Series -- FULL

12/17/2020
Late entries allowed until 12/13/2020
Organizer:

Kelley Williams

kelley@abitbetterfarm.com

Join Advanced-level eventer and popular instructor Kelley Williams for a Fall Clinic Series at Covered Bridge Farm in Woodbine, MD! All levels and disciplines welcome as we tackle gymnastics, coursework and cross country exercises!
Known for her absolute dedication to her horses, her students, and her wonderful supportive family, Kelley has developed A Bit Better Farm from a small family barn to a leading event facility. Possessing an enviable amount of patience, she is a naturally gifted trainer and instructor who always seems to know what her pupils need, whether they be human or equine. Kelley draws great gratification in her teaching and coaching, and firmly believes that she learns as much from her students as they learn from her.
Organizer Notes
A schedule will be sent out ~5 days prior to the clinic. At this point you own your clinic space. If you cannot attend you are responsible for finding someone to fill your space, and while I will do my best to help, this is the rider's responsibility. If a replacement rider cannot be found, you are responsible for your lesson fee.
Administrative Information
Ride Time: Ride times will be emailed and posted to www.theframesporthorses.com ~5 days prior to the clinic. If you have any time constraints, please make those known to the organizer when you sign up!
Trailer Direction:

Park in the large lot next to the outdoor arena. Please stay on gravel as much as possible.

Change Policy:

Changes are permitted up to 4 day(s) before registration closes.

Refund Policy:

Refunds are permitted before registration closes.

Entry Option(s) Secure Spot: Pay in full via STRIDER Reserve Spot Via STRIDER, Mail Check