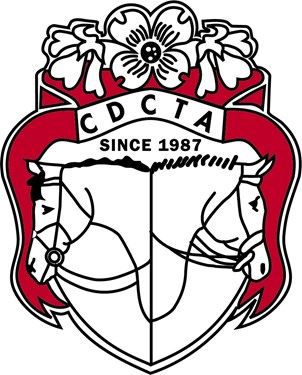 CDCTA Dressage Schooling Show at Meadow Lark Farm

3/13/2021
Organizer:

Rebecca Quinn

krquinn@verizon.net

703-856-1551
Judge: Jessie Ginsburg (r)
Covid restrictions include wearing a face mask at all times, except when mounted, and maintaining 6'+ social distancing.
The show is not open to the public. No more than two people may accompany each rider and they must send signed waivers with names of attendees to secretary prior to closing date.
1st through 6th place ribbons awarded in each class.
End of Series Champion and Reserve Champion ribbons will be awarded for each level.
The highest average score of the three highest show results will be awarded Champion; the second highest average score will be Reserve Champion.
Horse/Rider Combinations must compete in at least three shows & the highest score at each level from each show will count toward the award. Top three shows will be used for series average.
Horse/Rider combinations may compete in different levels, highest score from each level per show will qualify.
Organizer Notes
CDCTA Members must provide current CDCTA Membership number in 'note to Organizer' when completing registration.
Non CDCTA Member fee $10 per rider per show.
CDCTA & Meadow Lark Farm signed waivers & Coggins must be received by Show Secretary prior to closing date.
Intro and Eventing Tests through Prelim A will be ridden in small arena.
Both indoor & outdoor arenas have FICS footing. Weather permitting tests will be ridden in the outdoor arena.
Trailer parking on gravel & close to both arenas.

Non-Member Fee

$10.00

Late Fee

$20.00

Change fee

$20.00
Tests/Experience
Dressage Show Tests
FEI 2018 Prix St. Georges
FEI 2020 Grand Prix
FEI 2020 Intermediate I
FEI 2020 Intermediate II
USDF 2019 Intro - Test A
USDF 2019 Intro - Test B
USDF 2019 Intro - Test C
USEF 2018 Adv- Test A
USEF 2018 Adv- Test B
USEF 2018 BN- Test A
USEF 2018 BN- Test B
USEF 2018 Interm- Test A
USEF 2018 Interm- Test B
USEF 2018 Modified- Test A
USEF 2018 Modified- Test B
USEF 2018 Novice- Test A
USEF 2018 Novice- Test B
USEF 2018 Prelim- Test A
USEF 2018 Prelim- Test B
USEF 2018 Training- Test A
USEF 2018 Training- Test B
USEF 2019 First Level - Test 1
USEF 2019 First Level - Test 2
USEF 2019 First Level - Test 3
USEF 2019 Fourth Level - Test 1
USEF 2019 Fourth Level - Test 2
USEF 2019 Fourth Level - Test 3
USEF 2019 Second Level - Test 1
USEF 2019 Second Level - Test 2
USEF 2019 Second Level - Test 3
USEF 2019 Third Level - Test 1
USEF 2019 Third Level - Test 2
USEF 2019 Third Level - Test 3
USEF 2019 Training- Test 1
USEF 2019 Training- Test 2
USEF 2019 Training- Test 3
USEF Western Dressage Basic Test 1
USEF Western Dressage Basic Test 2
USEF Western Dressage Basic Test 3
USEF Western Dressage Basic Test 4
USEF Western Dressage Intro Test 1
USEF Western Dressage Intro Test 2
USEF Western Dressage Intro Test 3
USEF Western Dressage Intro Test 4
Administrative Information
Ride Time:

Ride times will be emailed to riders, posted on cdcta.com and Facebook

Trailer Direction: From North, East and West (I-66):
1. Take I-66 exit 31 VA-245 towards The Plains and Old Tavern.
2. At the bottom of ramp, take VA-245 South towards Old Tavern.
3. Go 1.0 miles and take first left on VA-746 Mt. Eccentric Road.
4. Go 0.3 miles and take first right on VA-698 Obannon Road.
5. Go 0.6 miles and turn left on gravel driveway at Meadow Lark Farm sign.
From South (US-17):
1. Take US-17 North.
2. Turn right on VA-698 Obannon Road.
3. Go 1.9 miles and turn right on gravel driveway at Meadow Lark Farm sign.
Gravel parking area in front of barn.
Change Policy:

Changes are permitted up to 3 day(s) before registration closes.

Refund Policy:

Refunds are permitted before registration closes.

Entry Option(s) Secure Spot: Pay in full via STRIDER