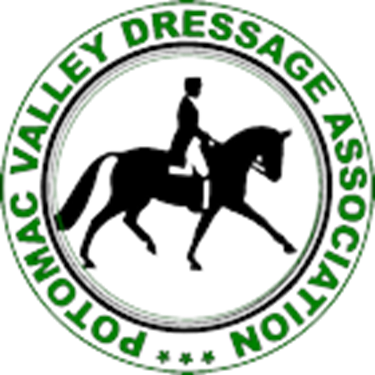 PVDA Schooling Show - Brooke Grove
6/15/2019

Open: 5/7/2019

Close: 6/7/2019

Waitlist Offered
Organizer: Camilla Cornwell
Potomac Valley Dressage Assoc. hosts 19 schooling shows throughout the Maryland region. Non-members welcome with payment of $10 fee per show. Non-member fee may applied toward membership. PVDA members are eligible for our fantastic year-end awards. See website www.pvda.org
Tests offered: 2019 USDF, USEF & FEI dressage tests; 2018 Eventing; 2017 USEF Western Dressage; Leadline group & Pattern A & B (select "rider choice" option)

NEW DIVISION: Pilot Program proposed by "S" Judge Natalie Lamping. "Sit No More" 2nd level+, trot extensions must be RISING trot, lateral work rising optional. Riding will be penalized for "sitting" extensions. (select "rider choice" option)
All tests ridden in large arena, except eventing tests. Intro may be ridden in either large or small arena, contact manager.
Organizer Notes
Camilla Cornwell

ckcornwell@gmail.com

3016415133
Please provide following information in the entry note section:
1) PVDA membership number, upload current copy of membership card
2) signed release form
3) current coggins
4) attach above documents to your entry. You can take a photo of documents & then upload
5) entry is not considered complete until payment received.

Non-Member Fee

$10.00

Refund fee

$5.00
Tests/Experience
Dressage Show Tests
Rider Choice
2019 USDF Intro Test A
2019 USDF Intro Test B
2019 USDF Intro Test C
USEF 2018 BN Test A
USEF 2018 BN Test B
USEF 2018 Novice Test A
USEF 2018 Novice Test B
USEF 2018 Training Test A
USEF 2018 Training Test B
USEF 2018 Prelim Test A
USEF 2018 Prelim Test B
USEF 2018 Adv Test B
2019 USEF Training Level Test 1
2019 USEF Training Level Test 2
2019 USEF Training Level Test 3
2019 USEF First Level Test 1
2019 USEF First Level Test 2
2019 USEF First Level Test 3
2019 USEF Second Level Test 1
2019 USEF Second Level Test 2
2015 USEF Second Level Test 3
2019 USEF Third Level Test 1
2019 USEF Third Level Test 2
2019 USEF Third Level Test 3
2019 USEF Fourth Level Test 1
2019 USEF Fourth Level Test 2
2019 USEF Fourth Level Test 3
USDF Freestyle
USDF Freestyle Tests (Trng-4th)
USDF Pas De Deux
USDF Quadrille Tests (Intro-3rd)
USEF Grand Prix/Grand Prix Special
USEF Western Dressage Intro Test 1/ 2/ 3/ 4
Rider Choice/Other
USEF Western Dressage Basic Test 1 /2 /3/ 4
Administrative Information
Ride Time: JUDGE: T. DeRosa
Rides times & results will be posted at: http://www.pvda.org
Trailer Direction:

Please proceed slowly up driveway.

Change Policy:

Changes are permitted before registration closes.

Refund Policy:

Refunds are permitted before registration closes.

Entry Option(s) Secure Spot: Pay in full via STRIDER Reserve Spot Via STRIDER, Mail Check