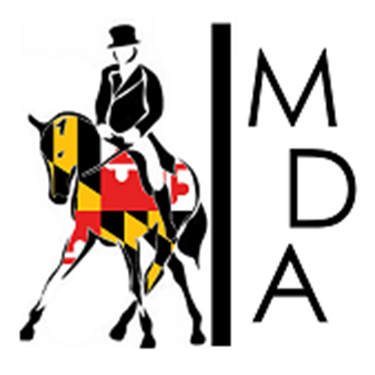 MDA FUN SHOW

11/8/2020
Organizer:

Toni Over

toniover60@gmail.com

443-243-3648
Tests offered: USDF, USEF & FEI dressage tests; 2018 Eventing; Western Dressage All tests ridden in large arena, except Eventing and Western tests, with except to 2020 due to COVID
A Costume Class—will be held right after the lunch break. Both horse and rider/handler may wear costumes or just the horse. Please be considerate to not create costumes that are unsafe (entangle or spook horses) for you or others. Horses may be ridden or lead in the Costume class. Horses will enter the ring together and walk only. The judge will pick the scariest, funniest, and most creative. Everyone will receive a token prize. ENTRY FEE: $5.00, You must pre enter. If you enter this class, add it to MDA's entry form on the 'third ride line' and include the $5.00 fee.
Entry fees per class are $20/members and $28/non-members, non-members please remember to change test quantity
MDA members are eligible for our fantastic year-end awards. See website www.marylanddressage.org
Limit 2 rides per horse/rider combination.
Third rides shall be allowed on a first come, first served basis if the show schedule permits. Payment for third rides is due on SHOW DAY – do not include with regular entry fees.
NO REFUNDS after closing date unless a replacement ride is found from the waiting list or a Doctor or Vet note is provided to the Entry Secretary within 7 days of the show date.
When discounting entry fees with Work Credits, the original credit must accompany entry fees.
Organizer Notes
Please provide following information in the entry note section:
1) MDA membership number
2) Current coggins
3) COVID Waiver for Equestrian Center
4) Work Credits or Free Ride voucher, if applicable
Attach above documents to your entry. You can take a photo of documents & then upload
Entries with all supporting documentation can be mailed to: 3228 Sudath Lane, Jarrettsville, MD 21084

Tests/Experience
Dressage Show Tests
2019 USDF Intro Test A
2019 USDF Intro Test B
2019 USDF Intro Test C
USEF 2018 BN Test A
USEF 2018 BN Test B
USEF 2018 Novice Test A
USEF 2018 Novice Test B
USEF 2018 Training Test A
USEF 2018 Training Test B
2019 USEF Training Level Test 1
2019 USEF Training Level Test 2
2019 USEF Training Level Test 3
2019 USEF First Level Test 1
2019 USEF First Level Test 2
2019 USEF First Level Test 3
2019 USEF Second Level Test 1
2019 USEF Second Level Test 2
2019 USEF Second Level Test 3
2019 USEF Third Level Test 1
2019 USEF Third Level Test 2
2019 USEF Third Level Test 3
2019 USEF Fourth Level Test 1
2019 USEF Fourth Level Test 2
2019 USEF Fourth Level Test 3
USDF Freestyle
USDF Pas De Deux
USEF Western Dressage Intro Test 1/ 2/ 3/ 4
USEF Western Dressage Basic Test 1 /2 /3/ 4
Administrative Information
Ride Time: Ride times will be posted on www.marylanddressage.org roughly the Wednesday prior to the show date.

Trailer Direction:

Google Maps/MapQuest, etc. is readily available for our physical address

Change Policy:

Changes are not permitted.

Refund Policy:

No refunds.

Entry Option(s) Secure Spot: Pay in full via STRIDER