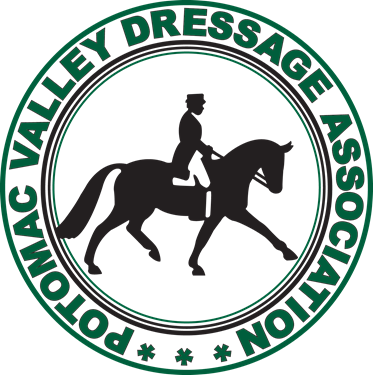 PVDA Clarksville Chapter Winter Schooling Series Show #3

2/13/2021
Organizer:

Sarah Yaroslowski

Smwy1969@gmail.com

(540) 848-0327
Valentine's Day themed and Musical Freestyle Challenge Dressage Schooling Show. Musical Freestyle will be split between Adult Amateur, Professionals, and Juniors. Prizes will be offered for each class. If you would like to enter the musical freestyle class, please select the USDF Freestyle category under the "Other" test type to be entered. An extra $10 will be added to freestyle challenge tests.
Small outdoor arena for warm-up weather permitting. Regulation size indoor arena with indoor heated lounge and sound system. Trailer parking is limited. Classes will be run out of order and may not be pinned until the end of the day. Non-member fee applies to participants without a current PVDA membership. ONLY completed entries accepted. Completed entry consists of current coggins, signed PVDA release, copy of PVDA membership card or payment of non-member fee.
COVID guidelines apply and can be found on prize list. Guidelines will be updated as needed.
Organizer Notes
Tests/Experience
Dressage Show Tests
USDF 2019 Intro - Test A
USDF 2019 Intro - Test B
USDF 2019 Intro - Test C
USEF 2018 Adv- Test A
USEF 2018 Adv- Test B
USEF 2018 BN- Test A
USEF 2018 BN- Test B
USEF 2018 Interm- Test A
USEF 2018 Interm- Test B
USEF 2018 Modified- Test A
USEF 2018 Modified- Test B
USEF 2018 Novice- Test A
USEF 2018 Novice- Test B
USEF 2018 Novice- Three-Day
USEF 2018 Prelim- Test A
USEF 2018 Prelim- Test B
USEF 2018 Prelim- Three-Day
USEF 2018 Training- Test A
USEF 2018 Training- Test B
USEF 2018 Training Three-Day
USEF 2019 First Level - Test 1
USEF 2019 First Level - Test 2
USEF 2019 First Level - Test 3
USEF 2019 Fourth Level - Test 1
USEF 2019 Fourth Level - Test 2
USEF 2019 Fourth Level - Test 3
USEF 2019 Second Level - Test 1
USEF 2019 Second Level - Test 2
USEF 2019 Second Level - Test 3
USEF 2019 Third Level - Test 1
USEF 2019 Third Level - Test 2
USEF 2019 Third Level - Test 3
USEF 2019 Training- Test 1
USEF 2019 Training- Test 2
USEF 2019 Training- Test 3
USEF Western Dressage Basic Test 1
USEF Western Dressage Basic Test 2
USEF Western Dressage Basic Test 3
USEF Western Dressage Basic Test 4
USEF Western Dressage Intro Test 1
USEF Western Dressage Intro Test 2
USEF Western Dressage Intro Test 3
USEF Western Dressage Intro Test 4
Other Tests
USDF 2019 Training Level Freestyle
USDF Freestyle Tests (Trng-4th)
Administrative Information
Ride Time:

Ride times will be emailed to participants.

Trailer Direction:

Trailer parking is limited. Please specify with entry who you may be arriving with and how big your trailer will be.

Change Policy:

Changes are permitted before registration closes.

Refund Policy:

Refunds are permitted before registration closes.

Entry Option(s) Secure Spot: Pay in full via STRIDER