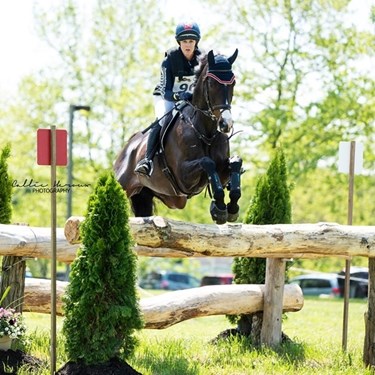 Allison Springer Winter Clinic #2

12/15/2021
Late entries allowed until 12/11/2021
Organizer:

Margaret McKelvy

margaret@mythiclanding.com

Allison Springer is a sought-after trainer, coach and clinician and is excited to be hosting clinics at her home base in Upperville, Virginia!
Both CROSS COUNTRY and SHOW JUMPING group lessons available! Lessons limited to 4 riders to ensure individual attention. PLEASE INDICATE XC OR SJ PREFERENCE IN NOTES TO ORGANIZER.
A consummate athlete and compassionate rider, Allison is a popular clinician, traveling throughout the country to teach each year. Her classic position and strong fundamentals highlight her talent, poise, and partnership with the horse. Known for dedication and consistency, Allison has consistently named to the United States Equestrian Federation's High Performance Training Lists, a proven training ground for national team riders, and was also short listed for the London Olympic Games.
To learn more about Allison, visit: https://allisonspringer.com/lessons-training-clinics/
Private dressage lessons are available on a limited basis during these afternoon clinics. Please email the organizer to check availability.
Don't forget that Deerfield Stables is OPEN for schooling! Whether you want to utilize the cross-country course or one of our top-of-the-line arenas, we'd love to have you. Please visit https://allisonspringer.com/ to schedule your schooling appointment.
Organizer Notes
A schedule will be sent out ~5 days prior to the clinic. At this point you own your clinic space. If you cannot attend you are responsible for finding someone to fill your space, and while I will do my best to help, this is the rider's responsibility. If a replacement rider cannot be found, you are responsible for your lesson fee.
1 Day Clinic
Instructor: Allison Springer (ICP IV)
$100.00
Tests/Experience
1 Day Clinic Levels
Introductory
Elementary
Beginner Novice
Novice
Training
Modified
Preliminary
Intermediate
Advanced
Poles-18"
2'3"
2'6"
2'9"
3'0"
3'6"
3'9"
4'0"
4'3"
4'6"
4'9"
5'0"+
Administrative Information
Ride Time:

Ride times will be emailed ~5 days prior to the clinic. If you have any time constraints, please make those known to the organizer when you sign up!

Trailer Direction: TRAILER PARKING INSTRUCTION
1) drive past the indoor and turn left at the end of the barn
2) then turn right around the big tree towards the wood storage sheds where there is plenty of room now to do a u-turn
3) go back exactly where they came from and park next to the indoor on either the right or left side of the driveway facing the exit
Change Policy:

Changes are permitted up to 4 day(s) before registration closes.

Refund Policy:

Refunds are permitted before registration closes.

Entry Option(s) Secure Spot: Pay in full via STRIDER Reserve Spot Via STRIDER, Mail Check