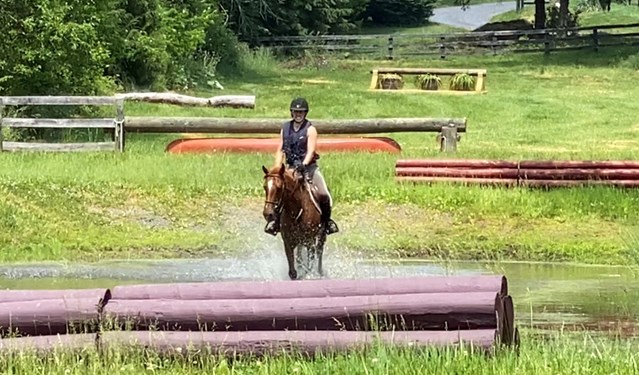 Elysian Hills Cross Country and Stadium Schooling

5/28/2022 − 5/29/2022
Organizer:

Elysian Hills

triggerbabies@gmail.com

Open Cross Country Schooling at Elysian Hills. Bring your trainer, bring your students. Entries will be limited by time slot to avoid over crowding. The stadium ring and dressage ring will be available for schooling as well. Introductory through training level jumps. Open May 28 & 29, 2022. For additional information emal triggerbabies@gmail.com
Organizer Notes
No refunds. Full Credit given for future activities at Elysian Hills for cancellation given by email 24 hours in advance.
SAT Schooling 8:00 am to 10:00 am
$50.00
SAT Schooling 10:00 am to 12:00 pm
$50.00
SAT Schooling 12:00 pm to 2:00 pm
$50.00
SAT Schooling 2:00 pm to 4:00 pm
$50.00
SAT Schooling 4:00 pm to 6:00 pm
$50.00
SUN Schooling 8:00 am to 10:00am
$50.00
SUN Schooling 12:00pm to 2:00 pm
$50.00
SUN Schooling 2:00pm to 4:00pm
$50.00
SUN Schooling 4:00pm to 6:00pm
$50.00
Administrative Information
Ride Time:

Email confirmation and additional info will be sent. Please be sure to include rider or trainer email address with entry.

Trailer Direction: Elysian Hills
5571 John Barton Payne Road
Marshall, VA 20115
No dogs please.
Change Policy:

Changes are permitted before registration closes.

Refund Policy:

No refunds.

Entry Option(s) Secure Spot: Pay in full via STRIDER