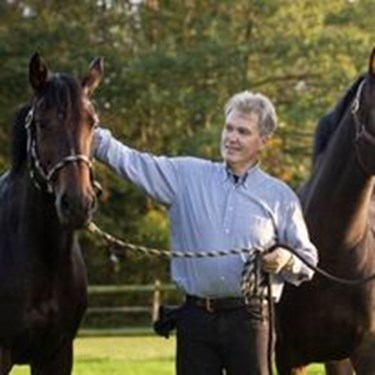 Dr. Gerd Heuschmann, DVM Symposium - "Biomechanics of the Equine Athlete"/Vet & Vet Student Registration

10/15/2022 − 10/16/2022
Organizer:

Eliese Klennert

thestables@att.net

507-261-7393
*THIS IS SPECIAL PRICING FOR VETS & VET STUDENTS ONLY*
This event will be symposium style with lectures and demonstration riders. You are encouraged to attend both days as different material will be covered, and there will be different horse/rider combinations each day.
Saturday, October 15th from 8:30 a.m. - 4:30 p.m. (registration opens at 8:00 a.m.)
Sunday, October 16th from 8:30 a.m. - 4:30 p.m. (registration opens at 8:00 a.m.)
If you have any issues paying with credit card, please contact Strider Support e: support@striderpro.com. They will process over the phone for you, not to worry!
World renowned veterinarian, Bereiter (master trainer), and author Dr. Gerd Heuschmann will present a two-day symposium on the Biomechanics of the Equine Athlete. Dr. Heuschmann was based at the Warendorf Veterinary Clinic associated with the German National Riding School. He has an extensive background as a treating veterinarian in the Olympic disciplines of Dressage, Show Jumping and Eventing and as a riding trainer who applies a thorough understanding of the biomechanics of movement on the development of our equine athletes. A respected international lecturer, Dr. Heuschmann educates equestrians on how to make the sport of riding better for the horse.
Dr. Heuschmann will also be the guest speaker at the NLR Pony Club Benefit Dinner on Saturday evening at the DoubleTree by Hilton in Roseville, MN. Reception at 5:30 p.m., followed by dinner and a silent auction at 6:30 p.m. NLR Pony Club is a 501(c)(3) organization.
Tickets MUST be pre-purchased to attend the benefit dinner ($75/person).
Buy Tickets Here (Access Code: XHNJB7)
https://app.bidbeacon.com/?_gl=1*

Organizer Notes
There will be a processing fee added to your registration.
Full Audit includes both Saturday and Sunday.
Administrative Information
Change Policy:

Changes are not permitted.

Refund Policy:

No refunds.

Entry Option(s) Secure Spot: Pay in full via STRIDER