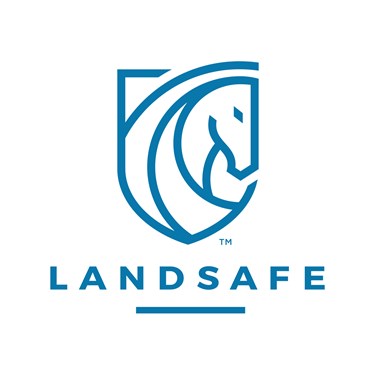 Level 2 LandSafe Clinic- Split Elm Equestrian Center

8/8/2022 − 8/9/2022
Late entries allowed until 8/7/2022
Organizer:

Keli Warrington

Keli@landsafeequestrian.com

484-459-4974 (Call or Text)
LEVEL 2 LandSafe Clinic
***This registration link is only for participants that have taken the LandSafe clinic before. This is your second time going through the program if you are proceeding on this page to sign up.
The Level 2 LandSafe clinic will be:
Monday August 8th from 4pm-7pm
Tuesday August 9th from 5pm-8pm
COVID-19 UPDATE: LandSafe hopes that you and your family are safe and well throughout the pandemic. As a note to future participants, if any clinic needs to be cancelled because of the current health crisis all participants will receive a 100% full refund for their LandSafe clinic registration. No registration fees will be kept for a clinic that needs to be cancelled due to government restrictions. We have always thoroughly sanitized our equipment/communal areas after each session and will continue to diligently do so. If you have any questions about procedures please do not hesitate to ask!
Participant Cancellation policy:
~100% refund to participant if participant reservation can be filled up until clinic date.
~50% refund to participant (if participants reservation can not be filled) if needing to cancel from 10 days before the start of the clinic to 48 hours before the start of the clinic
~No refund to participant 48 hours or less from clinic start date if reservation can not be filled
~Credit card processing fees are held by Pay Pal and are non-refundable at any point in time from LandSafe as those fees are not collected us
***BY CLICKING THE PAYMENT BUTTON YOU AGREE TO THE TERMS LISTED ON THIS PAGE**
****LandSafe is an UNMOUNTED CLINIC, YOU DO NOT BRING A HORSE. However, during the check out process there are required fields that ask for horse information, this is just default because LandSafe is registered as a 'clinic'. You are more then welcome to put N/A in those required fields and follow the steps to check out.****
Organizer Notes
Keli Warrington keli@landsafeequestian.com OR local point of contact Stephanie Morrongiello gopony010@yahoo.com. An informational email will be sent to all participants a week prior to the clinic. This will include what to wear/bring and group listings. Please feel free to contact Keli at any point for more information.
2 Day Clinic
Instructor: Danny and Keli Warrington
$250.00
Administrative Information
Trailer Direction:

****LandSafe is an UNMOUNTED CLINIC, YOU DO NOT BRING A HORSE. However, during the check out process there are required fields that ask for horse information, this is just default because LandSafe is registered as a 'clinic'. You are more then welcome to put N/A in those required fields and follow the steps to check out.****

Change Policy:

Changes are not permitted.

Refund Policy:

No refunds.

Entry Option(s) Secure Spot: Pay in full via STRIDER