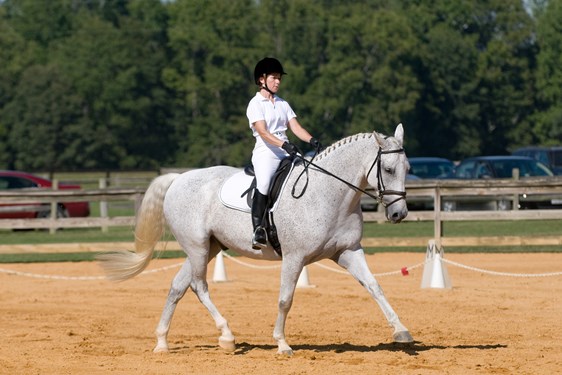 Calvert Chapter PVDA Schooling Show

10/9/2021
Organizer:

Christina Dale

lionheartfarms@gmail.com

3012476043
Join us for a fun, stress free dressage schooling show at beautiful Oak Ridge Park in Hughesville, Maryland. We welcome all riders (no membership requirements) and tests from USDF, USEF, USEA, WDAA, leadline, and FEI are available. Our judge is Annmari Ingersoll.
Tests are $20 each. If you have requests please include them in a note!
*All tests may be ridden in a 20 x 60.
Helmets required when mounted.
Organizer Notes
Dressage Show
$20.00
Test #2

$20.00

Test #3

$20.00

Test #4

$20.00
Tests/Experience
Dressage Show Tests
Rider Choice
USDF 2019 First Level Freestyle
USDF 2019 Fourth Level Freestyle
USDF 2019 Intro - Test A
USDF 2019 Intro - Test B
USDF 2019 Intro - Test C
USDF 2019 Quadrille (Intro - 3rd)
USDF 2019 Second Level Freestyle
USDF 2019 Third Level Freestyle
USDF Freestyle Tests (Trng-4th)
USDF/ USEF 2019 Quadrille Freestyle (Intro - Grand Prix)
USDF/USEF 2019 Pas de Deux (Trng - Grand Prix)
USEF 2018 Adv- Test A
USEF 2018 Adv- Test B
USEF 2018 BN- Test A
USEF 2018 BN- Test B
USEF 2018 Interm- Test A
USEF 2018 Interm- Test B
USEF 2018 Modified- Test A
USEF 2018 Modified- Test B
USEF 2018 Novice- Test A
USEF 2018 Novice- Test B
USEF 2018 Novice- Three-Day
USEF 2018 Prelim- Test A
USEF 2018 Prelim- Test B
USEF 2018 Prelim- Three-Day
USEF 2018 Training- Test A
USEF 2018 Training- Test B
USEF 2018 Training Three-Day
USEF 2019 First Level - Test 1
USEF 2019 First Level - Test 2
USEF 2019 First Level - Test 3
USEF 2019 Fourth Level - Test 1
USEF 2019 Fourth Level - Test 2
USEF 2019 Fourth Level - Test 3
USEF 2019 Second Level - Test 1
USEF 2019 Second Level - Test 2
USEF 2019 Second Level - Test 3
USEF 2019 Third Level - Test 1
USEF 2019 Third Level - Test 2
USEF 2019 Third Level - Test 3
USEF 2019 Training- Test 1
USEF 2019 Training- Test 2
USEF 2019 Training- Test 3
USEF Western Dressage Basic Test 1
USEF Western Dressage Basic Test 2
USEF Western Dressage Basic Test 3
USEF Western Dressage Basic Test 4
USEF Western Dressage Intro Test 1
USEF Western Dressage Intro Test 2
USEF Western Dressage Intro Test 3
USEF Western Dressage Intro Test 4
WDAA Freestyle - Level 3
WDAA Basic - Test 1
WDAA Basic - Test 2
WDAA Basic - Test 3
WDAA Basic - Test 4
WDAA Coached Test 1
WDAA Coached Test 1 Walk Only
WDAA Coached Test 2
WDAA Coached Test 3
WDAA Exceptional Rider Tests
WDAA Freestyle - Basic
WDAA Freestyle - Intro
WDAA Freestyle - Level 1
WDAA Freestyle - Level 2
WDAA Freestyle - Level 4
WDAA Intro - Test 1
WDAA Intro - Test 2
WDAA Intro - Test 3
WDAA Intro - Test 4
WDAA Leadline A
WDAA Leadline A Walk Only
WDAA Leadline B
WDAA Level 1 - Test 1
WDAA Level 1 - Test 2
WDAA Level 1 - Test 3
WDAA Level 1 - Test 4
WDAA Level 2 - Test 1
WDAA Level 2 - Test 2
WDAA Level 2 - Test 3
WDAA Level 2 - Test 4
WDAA Level 3 - Test 1
WDAA Level 3 - Test 2
WDAA Level 3 - Test 3
WDAA Level 3 - Test 4
WDAA Level 4 - Test 1
WDAA Level 4 - Test 2
WDAA Level 4 - Test 3
WDAA Level 4 - Test 4
Administrative Information
Ride Time:

Ride times will be emailed and posted online at calvertpvda.smugmug.com prior to the show.

Trailer Direction:

Ample parking, no backing required!

Change Policy:

Changes are not permitted.

Refund Policy:

Refunds are permitted before registration closes.

Entry Option(s) Secure Spot: Pay in full via STRIDER Reserve Spot Via STRIDER, Mail Check