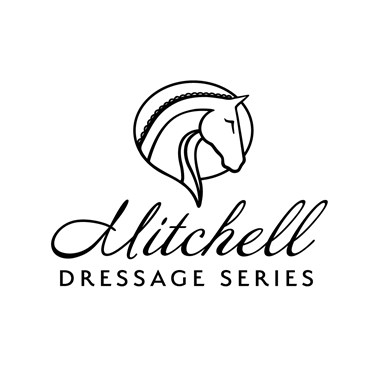 MDS at Southern Heritage Farm

10/18/2020
Organizer:

Anna Mitchell

anna@mitchellds.com

5407246189
In order to keep the health and wellness of our exhibitors, these are a few updated procedures for our future shows.
​Show office will be closed, we will not be issuing out bridle numbers. If you need to update your test or scratch the day of, please text or call (540) 630-2628.
​Trailers should be kept 15'+ spacing to the next trailer
​Barns or Trainers
If you are hauling in with members from the same barn or share the same trainer, please let me know so I can schedule your times together. I will be scheduling smaller groups to try and keep less people on the farm.
​Arena
We will keep the arena at standard size, except for working equitation tests. WE riders, just note your ride times maybe in the early AM, before or after lunch or at the end of the show for ease of scheduling.
​Results
One representative from the farm can pick the test sheets up before leaving if they are ready. Results will be posted within 24 hours.
​Refunds
Anyone who has symptoms consistent with COVID-19 or exposure within the previous 14 days to COVID-19 is asked to cancel any entries into the show. If you feel ill or have been exposed, please do not come. We can work out a rollover or a refund as long as you give me notice.
​Stabling
No stalls will be available for rent. There is water onsite, but it'd be best if you bring your own water supply or please bring your own disinfectant wipes and wipe the handle after you have used the water pump.
Social Distance
Please social distance yourself from other exhibitors and barns. Masks should be worn, but riders don't have to wear them, but won't be penalized if you chose to wear them in your tests.
Judge: Dilly Jackson "L-grad"
Year End Awards are awarded, must show in at least 3 shows @ Southern Heritage Farm in the same level. Scores from the winter series do not count.
More info on our website: www.mitchellds.com
Non-Compete Horses Fee $20 (payable at the show)
Organizer Notes
Refunds will be given up til closing date, minus Strider's processing fee.
Tests/Experience
Dressage Show Tests
Rider Choice
USDF 2019 Intro - Test A
USDF 2019 Intro - Test B
USDF 2019 Intro - Test C
USDF 2019 Quadrille (Intro - 3rd)
USDF Freestyle Tests (Trng-4th)
USDF/ USEF 2019 Quadrille Freestyle (Intro - Grand Prix)
USDF/USEF 2019 Pas de Deux (Trng - Grand Prix)
USEF 2018 Adv- Test A
USEF 2018 Adv- Test B
USEF 2018 BN- Test A
USEF 2018 BN- Test B
USEF 2018 Interm- Test A
USEF 2018 Interm- Test B
USEF 2018 Modified- Test A
USEF 2018 Modified- Test B
USEF 2018 Novice- Test A
USEF 2018 Novice- Test B
USEF 2018 Prelim- Test A
USEF 2018 Prelim- Test B
USEF 2018 Training- Test A
USEF 2018 Training- Test B
USEF 2018 Training Three-Day
USEF 2019 First Level - Test 1
USEF 2019 First Level - Test 2
USEF 2019 First Level - Test 3
USEF 2019 Fourth Level - Test 1
USEF 2019 Fourth Level - Test 2
USEF 2019 Fourth Level - Test 3
USEF 2019 Second Level - Test 1
USEF 2019 Second Level - Test 2
USEF 2019 Second Level - Test 3
USEF 2019 Third Level - Test 1
USEF 2019 Third Level - Test 2
USEF 2019 Third Level - Test 3
USEF 2019 Training- Test 1
USEF 2019 Training- Test 2
USEF 2019 Training- Test 3
USEF Western Dressage Basic Test 1
USEF Western Dressage Intro Test 1
Administrative Information
Ride Time: rides will be emailed, also on Facebook. Please join our mailing list. https://www.facebook.com/MitchellDressageSeries/app/100265896690345
Trailer Direction: Take Rt. 17 North toward Warrenton for approximately 20 miles. (You will see a giant roller skate on the right). Take the next Right onto Ritchie Road. Follow for 2 miles. Turn Left onto Rogues Road. Follow for 2 miles. Turn left into driveway. (Driveway is immediately after a Christmas Tree Farm). Arena is past the barns.From Warrenton:
Follow Meetze Road 9 miles. Turn Right onto Rt. 28S (Catlett Road). Follow for 2 miles, turn Left onto Rt, 610 (Midland Road). Go over Railroad tracks, turn Right onto Rogues Road. Follow for 1.5 miles. 11176 is on the Right. If you pass a Christmas Tree Farm you have gone too far
Change Policy:

Changes are not permitted.

Refund Policy:

Refunds are permitted before registration closes.

Entry Option(s) Secure Spot: Pay in full via STRIDER