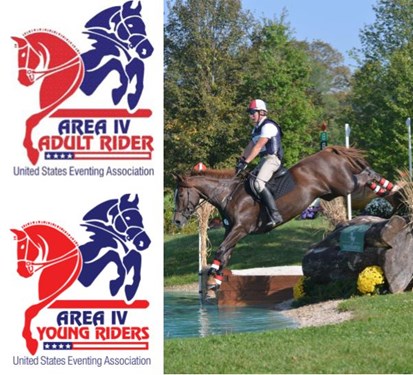 Area IV Adult Rider/Young Rider Camp with Brad Hall: Open to Members & Non-Members

7/10/2021 − 7/11/2021
Organizer:

Lynette Scott

glscott252@gmail.com

618-974-3585
Area IV Adult Riders in conjunction with Area IV Young Riders are pleased to offer a 2-day clinic with Brad Hall at Longview Horse Park July 10th-11th, 2021.
Brad Hall is an ICP Level III instructor who trains riders in Illinois, Iowa, Wisconsin, and Florida. He work with horses starting their event careers all the way through the three-star level. Brad is a firm believer in doing the easy stuff really well and the hard things will become easier (the importance of good basics!)"
Having studied communications in college, Brad has a unique way of teaching to each student's individualized needs. He tries to incorporate instruction in ways each student can understand and relate to personally through the use of analogies. His students even started a Facebook page many years ago called 'Bradisms - The Best Brad Hall Sayings', with over 418 members!"
Area IV Adult Rider &/or Young Rider Members: $200
NON-Members are invited to attend but must pay the $50 Non-Member fee.
Groups of 4: 90 minute sessions
Saturday: Stadium/gymnastics in sand arena
Sunday: Cross Country
Groups: Starter, Beginner Novice, Novice , Training/Modified/Prelim
Groups may be combined.
No refunds unless your spot is filled.
Payment is due in full by 6/14/21
Direct inquiries to Lynette Scott 618-974-3585 glscott252@gmail.com
Organizer Notes
Calls accepted until 8:00pm.
No refunds unless your spot can be filled.
Camp
Instructor: Brad Hall (ICP II)
$200.00
Non-Member Fee

$50.00

Full Stabling

$50.00
Tests/Experience
Camp Levels
Introductory
Beginner Novice
Novice
Training
Modified
Preliminary
Administrative Information
Ride Time:

Ride times will be provided via email.

Change Policy:

Changes are permitted before registration closes.

Refund Policy:

No refunds.

Entry Option(s) Secure Spot: Pay in full via STRIDER