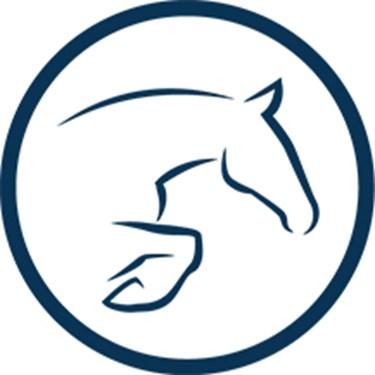 Dressage Differently 2023 CT & Dressage

6/21/2023
Organizer:

Jennifer Cook

mistyruneventing@gmail.com

910-330-8509
Join us for a CT and Dressage schooling show held at Misty Run Eventing. This laid back show is perfect for riders of all ages and skill levels looking to dip their toe into the show world, green horses looking for a quiet place to ride off property or those seasoned riders looking for a fun show to ride in. With classes from lead line and up there is sure to be a class for everyone.
Are you new to Dressage Tests? Want to run through your test on the ground before ridging it on your horse? Sign up for our Stick Horse TOC and get a chance to run through your dressage tests with the add of one of our stick horses.
For all Dressage Test riders and CT riders please be sure to indicate in the notes of your entry what tests you are riding. All Dressage Tests are 2023. Combined Test Ground Poles will ride 2023 Intro Test A, Combined Test Intro will ride 2023 Intro Test B, all other combined tests will use USEA 2022 Tests; please indicate on your entry if you are riding A or B.
Organizer Notes
Please indicate in the notes on your entry what tests you are riding. Refunds will be given to scratches made before the closing date. We will make every effort to accommodate special requests for ride times. Coggins must be attached to entry or emailed to mistyruneventing@gmail.com no later then the Friday before the show for you to receive ride times.
Dressage Seat Equitation Lead Line
$15.00
Dressage Seat Equitation Beginner Walk
$15.00
Dressage Seat Equitation Beginner Walk Trot
$15.00
Dressage Seat Equitation Beginner Walk Trot Canter
$15.00
Dressage Seat Equitation Junior Walk
$15.00
Dressage Seat Equitation Junior Walk Trot
$15.00
Dressage Seat Equitation Junior Walk Trot Canter
$15.00
Dressage Seat Equitation Adult Walk
$15.00
Dressage Seat Equitation Adult Walk Trot
$15.00
Dressage Seat Equitation Adult Walk Trot Canter
$15.00
Combined Test Ground Poles
$65.00
Combined Test Intro
$65.00
Combined Test Starter
$65.00
Combined Test Beginner Novice
$65.00
Combined Test Novice
$65.00
Combined Test Training
$65.00
Additional Jump Round
$25.00
USDF First Level TOC
$35.00
USDF Third Level TOC
$35.00
USDF Second Level TOC
$35.00
Administrative Information
Ride Time:

Ride times will be emailed to each rider, and posted on our website. Ride times will be completed and sent out Monday evening.

Trailer Direction:

Trailers may circle the barn and park single file. Please leave room on the driveway so that cars can pass.

Change Policy:

Changes are not permitted.

Refund Policy:

Refunds are permitted before registration closes.

Entry Option(s) Secure Spot: Pay in full via STRIDER