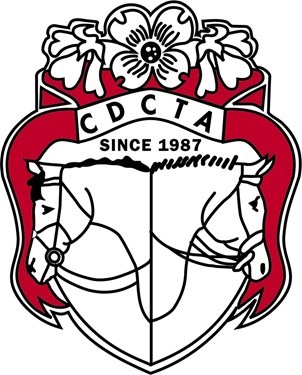 CDCTA Thursday Evening Dressage Schooling Shows at Great Meadow

9/1/2022
Late entries allowed until 8/27/2022
Organizer:

Pam Stalnaker

pamjs313@gmail.com

443-5586604
Judge: Julianne Brownson
All Dressage, including Western, and eventing tests are available.
Evening tests through Prelim A will be ridden in small arena. Exception: Modified B will be ridden in large arena
1st -6th place ribbons awarded in each class. End of Series Champion and Reserve Champion awards for each level .
NEW THIS YEAR: Battle of the Barns awards at each show
a) Riders from the same barns or with the same trainer riding at shows will have their highest individual scores totaled and the barn or trainer with the highest average score for their team will be the winners. All USDF Intro, USEF & Eventing tests scores will be included.
b) A minimum of three riders from each barn or trainer (can include barn manager or trainer)
c) Notify show secretary the barn name, or trainer team they will be riding for, at time of registration, or no later than show closing date. For example Dry Run Eventing or Allison Spivey Dressage.
For more details see prize list in Organizers Info. below.
Great Meadow Fleming Arenas have all weather footing. Large warm-up arena. If there are enough entries a second ring will be added.
Classes start at 12pm and finish around 8pm.
Bring water, there is none in the trailer parking field.
Organizer Notes
Current Coggins and Signed Waiver must be included with registration. Any entry missing Coggins or waiver one week before show will not be assigned a ride time
FEI Test
$40.00
Additional FEI Test

$40.00
Late Fee

$20.00

Non-Member Fee

$10.00
Tests/Experience
Test #1 Tests
USDF 2023 Intro - Test A
USDF 2023 Intro - Test B
USDF 2023 Intro - Test C
USEF 2023 Training Level - Test 1
USEF 2023 Training Level - Test 2
USEF 2023 Training Level - Test 3
USEF 2023 First Level - Test 1
USEF 2023 First Level - Test 2
USEF 2023 First Level - Test 3
USEF 2023 Second Level - Test 1
USEF 2023 Second Level - Test 2
USEF 2023 Second Level - Test 3
USEF 2023 Third Level - Test 1
USEF 2023 Third Level - Test 2
USEF 2023 Third Level - Test 3
USEF 2023 Fourth Level - Test 1
USEF 2023 Fourth Level - Test 2
USEF 2023 Fourth Level - Test 3
USDF/USEF 2019 Pas de Deux (Trng - Grand Prix)
FEI 2022 Intermediate I
FEI 2022 Intermediate II
FEI 2022 Grand Prix
FEI 2022 Intermediate A
FEI 2022 Intermediate B
USEF 2022 BN- Test A
USEF 2022 BN- Test B
USEF 2022 Novice- Test A
USEF 2022 Novice- Test B
USEF 2022 Novice- Three-Day
USEF 2022 Training- Test A
USEF 2022 Training- Test B
USEF 2022 Training Three-Day
USEF 2022 Modified- Test A
USEF 2022 Modified- Test B
USEF 2022 Modified 3-Day
USEF 2022 Prelim- Test A
USEF 2022 Prelim- Test B
USEF 2022 Prelim Test C
USEF 2022 Interm- Test A
USEF 2022 Interm- Test B
USEF 2022 Adv- Test A
USEF 2022 Adv- Test B
CCI*
CCI** - Test A
CCI** - Test B
CCI*** - Test A
CCI*** - Test B
CCI**** - Test A
CCI**** - Test B
CCI***** Test A
CCI*****- Test B
WDAA Level 5 Test 2
WDAA Level 5 Test 4
FEI Test Tests
FEI 2022 Prix St. Georges
FEI 2022 Intermediate I
FEI 2022 Intermediate II
FEI 2022 Grand Prix
FEI 2022 Intermediate A
FEI 2022 Intermediate B
Administrative Information
Ride Time:

Ride times will be posted on CDCTA.com, Facebook and emailed to riders by Monday prior to show

Trailer Direction: DIRECTIONS: FLEMING ARENA, GREAT MEADOW, 5098 OLD TAVERN RD., THE PLAINS, VA 20198 From Warrenton/South: Take Rte. 17 North for 8 miles. Turn right onto Old Tavern Road (Rt. 245). Great Meadow Events Center is on right. Gate #4 & follow signs.
From DC, NVA/East Take I-66 West to The Plains (Exit #31), turn left (South) on Old Tavern Road (Rt. 245). Great Meadow Field Events Center is 1 mile on left. Gate #4 & follow signs.
From South/West: Take I-66 East to Marshall (Exit #29). Take Rte. 17 South for 3 miles. Turn left on Old Tavern Road (Rt. 245). Great Meadow Field Events Center is on right. Gate #4 & follow signs.
Change Policy:

Changes are permitted before registration closes.

Refund Policy:

Refunds are permitted before registration closes.

Entry Option(s) Secure Spot: Pay in full via STRIDER