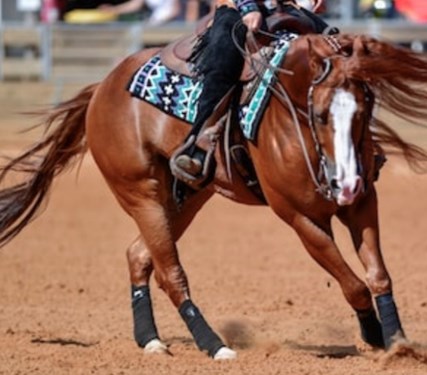 MHSA, Inc November Virtual Western Versatility Ranch Riding Show

11/1/2020 − 12/12/2020
Organizer:

Maui Horse Show Association, Inc.

MHSAvirtualhorseshow@gmail.com

MHSA is presenting its First Western Versatility Ranch Riding Virtual Show!

All entries, videos and waiver forms must be submitted by November 30th, 2020.

Below you will find information on the rules and how to enter. If you still have questions, please contact MHSAvirtualhorseshow@gmail.com

General Information:
- Entries and video submissions must be received by November 30, 2020
- Main Entry fee is $10 for AQHA Pattern 6.
- Riders that wish to participate in the additional Horse/Rider Challenge - Pattern 2, pay an additional entry fee of $10.
- Non MHSA Members must pay a $25.00 non-member fee per virtual horse show.
Become an MHSA Member! Membership fees are discounted

Patterns:
Main Entry - Pattern 6 >> https://mauihorseshow.files.wordpress.com/2020/09/wvrr-november-pattern-6.pdf
Horse/Rider Challenge - Pattern 2 >> https://mauihorseshow.files.wordpress.com/2020/09/nov-horse-rider-challenge-wvrr-pattern-2.pdf

How the Virtual Show Works:
- Open to all riders, all horses, and all legal tack.
- To be judged riding on our predetermined patterns.
- A helper records your round on video.
- Upload your video to YouTube (making sure to mark it as UNLISTED)
- Email the link to your YouTube video to MHSAvirtualhorseshow@gmail.com.
(It is important to review all Rules & How to Record Your Round)
How to Record Your Round:
1. Study and practice the Pattern
2. Videos MUST BE unedited from start to finish
3. Videos MUST BE filmed midway down a specific long side of the arena. (Video Helper MUST Refer to the pattern diagram for EXACT LOCATION to stand. Filming from the wrong side of the arena will result in a disqualified entry with no refund.) For clarification about this, or any, rule please contact the show manager prior to filming & submitting your round.
Note: For best results, the camera should not be facing into the sun. An indoor or covered arena may be used if the lighting is good
4.Videos MUST BE one continuous filming.
5. Prior to riding your pattern, your video helper will hold up a cell phone displaying the date and time with you in the background, mounted on your horse. With the video still recording, video helper will hold up a paper with Rider's name, horse's name.
6. Rider will Proceed directly and ride the pattern (no stopping and starting the video camera) 7. The sound must be turned on throughout the entire video. From the time your round begins, make sure that you and your horse are in the video frame at all times.
8. No zooming in and out. (At a live horse show, the judge would not be able to zoom in and out.)
9. Coaching during the ride is not allowed.
10. If you are riding both Pattern 10 and Pattern 3, your videos MUST BE filmed and uploaded separately.
11. As soon as the pattern is finished, the camera must circle the horse and rider showing equipment and attire. The rider will then dismount in front of the camera and drop the bit from the horse's mouth to be inspected.
12. Upload your video to YouTube, (Make sure it is either UNLISTED or PUBLIC) and email the YouTube link to MHSAvirtualhorseshow@gmail.com
The name of your video must include: rider name, horse name, pattern, and the date.
(ex: Jane Darling riding Cowboy - Pattern 10 - 10/12/2020)
14. Entry for both the October and November show will open October 1st. Video submissions will not be judged until after October 31st for the October show, and November 30th for the November show.
15. Video is not permitted to be judged in more than one show. (See Refunds & Limitations)
16. Videos will be judged after the show's end date.
13. Videos Submitted that do not follow the video rules will be disqualified and your entry fee will not be returned.
Rules:
1. When entering the Maui Horse Show Association Virtual Western Show Entry's, and Videos MUST be submitted prior to the shows end date.
2. MHSA 2020 Waiver Form Must be filled out prior to shows end date >> https://fillable.jivrus.com/p/1pTyY8Qda_o1EVt-U8HmKN2qh5unBMZ_RGzA3NxvsZA4
(Please note: riders only need to fill out waiver one time for 2020 show year)
3. You must ride our predetermined pattern.
4. Regulation arena not required. (Arena size should be around 70 x 200)
5. More than one rider is allowed to ride the same horse. One horse may be used up to three times per pattern per show.
6. This Virtual Show allows any age horse in any legal equipment.
7. Riders Under 18 must wear an ASTM approved riding helmet. Riders over 18 must wear a Western Hat or ASTM approved riding helmet.
8. Required Attire: Long sleeved shirt with collar, jeans or pants, and western boots (chaps and spurs are optional). Improper or incomplete attire will be penalized and possibly disqualified.
9. Bridle or saddle pad numbers are not allowed.
10. Boots and wraps are allowed. (Leg Bandages and protective boots are generally prohibited. However, in Versatility Ranch Horse Classes the use of bell boots, protective wraps, or boots on the front and on the rear fetlocks are.
permitted.) For more info on tack: Refer to AQHA Rules & Regulations.
11. This virtual show is the first in a series which will count toward end of year awards for MHSA Members that participate in at least two shows in 2020.
12. You acknowledge that by submitting your entry, you agree to abide by standard rules of fair play and for the welfare of the horse. Violation of any of these rules may result in the refusal to accept the entry or non-refundable scratch.
Judging:
In ranch riding, the horse is judged on its ability to work at a forward, working speed while performing required and optional maneuvers. The ranch riding horse should simulate a horse riding outside the confines of an arena and reflect the versatility, attitude and movement of a working horse.

Judging Rules:
1.The Judge will make every effort to judge rides fairly with the knowledge that there are inherent challenges to judging online shows that make it different from the real-life experience.
2. If the judge determines that the horse appears lame, the judge has the discretionary right to excuse the rider and not continue scoring. The judge will make notes on the score sheet indicating their observations. The Judge's decision is final.

Judge:
TBA

Class Results:
Class results will be posted on the MHSA webpage and the 1-3 place finishers for each pattern will be notified by email. Your video will not be posted publicly. A Video Release Document must be completed by all participants of the show. Videos of riders that "opt out of video release" will not be shared. Videos of riders that "agree" to video release will only be shared with participants and/or trainers with students competing in the same division (i.e. WVRR Pattern 6) and are for participating riders and trainers to use as a learning/teaching opportunity to better their own horsemanship skills. MHSA will not post videos on social media. 

Show Manager:
Charlene McCameron

Please contact the show manager if you need clarification about the rules for this show. Charlene welcomes you to contact her if you need an arena to practice or show in. She prefers to be contacted directly by text message at 1.307.630.1463
Prizes:
Certificates will be awarded for 1st - 3rd place.
The Challenge Pattern Award Winner will receive an additional Award.

Refunds & Limitations
- Once the entry form has been filled out and submitted, purchases are non refundable.
- If the rider/trainer notices the horse is off or lame PRIOR to submitting the video and an alternative horse is not available for you to complete your entry a refund may be given. The rider MUST contact mauihorseshow@gmail.com BEFORE the last day of the competition to inquire about receiving a refund. The horse's welfare and health must be the first priority.
- Same ride can not be submitted twice to mhsavirtualhorseshow@gmail.com If we detect that a ride was used in a previous event or coaching, your video will be disqualified from the show and no refund will be given.
- All rides are schooling shows unless otherwise specifically noted.
- These shows are NOT an AQHA Sanctioned event. The scores may not be used for points, medals, team rankings or championships within AQHA.

DISCLAIMER: Riding horses is a dangerous and subjective sport that can cause critical bodily injury and even death. User's of this online service acknowledge this risk and shall hold harmless: Maui Horse Show Association, Inc. from any injuries or losses resulting from participating in the events and services on this site. Persons under the age of 18, need to gain parental or guardian approval PRIOR entering any show.

Our 2020 updated waiver form only needs to be filled out once. If you have not completed the fill-able document please do that now as part of your entry process. Fill out the new WAIVER here >> https://fillable.jivrus.com/p/1pTyY8Qda_o1EVt-U8HmKN2qh5unBMZ_RGzA3NxvsZA4

Fill out your membership application here >> https://fillable.jivrus.com/p/1DQkKBnToag0yJ7Vgq6XMf7phSCYcV9YrQX4xX107xPI or visit our website at www.MauiHorseShow.com
Organizer Notes
Main Entry - Pattern 6
$10.00
Horse/Rider Challenge - Pattern 2
$10.00
Non-Member Fee

$25.00

Annual Membership Fee - Competitor (discounted)

$30.00

Annual Membership Fee - Supporter (discounted)

$15.00
Administrative Information
Change Policy:

Changes are not permitted.

Refund Policy:

No refunds.

Entry Option(s) Secure Spot: Pay in full via STRIDER