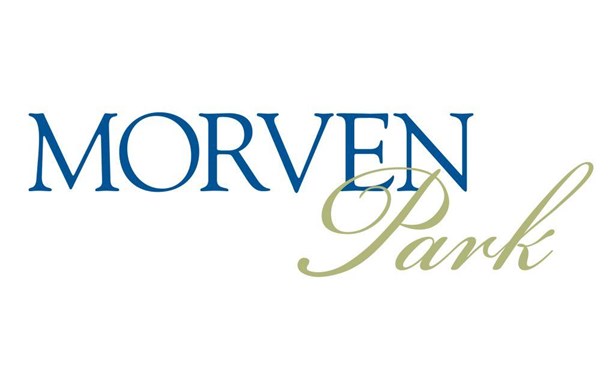 Open XC Schooling on Competition Course at Morven Park

4/5/2022
Late entries allowed until 4/5/2022
eWaiver Link(s)

Organizer:

Samantha Franklin

EQOffice@morvenpark.org

703-777-2414
Morven Park International Equestrian Center invites you to our popular Spring XC Schooling on April 5th, 2022!
Each year we offer the rare chance to school over the competition course set-up on the world-renowned Cross Country course at Morven Park as they were set for the Spring Morven Park Horse Trials.
We'll have jumps available for Beginner Novice through Intermediate. Only jumps that are flagged from the competition will be available for jumping. Please do not jump unmarked jumps.
💰Save money - pay online & submit required docs on STRIDER before 7PM Monday!💰
Only those who complete registration and waiver prior to 7PM Monday will receive the advance booking price of $50.
Day of registration fee = $75.
Trailer arrivals are welcome between 9am-4pm ONLY on Tuesday April 5th, 2022.
Please do not arrive outside of these hours.
♦️To enter our facility, you MUST have:♦️
🔹Paid In Full - have your STRIDER confirmation email on your phone, ready to display.
→Make sure to click <Pay> on the 2nd screen during checkout to authorize your credit card to be charged.
→You'll see your confirmation # appear on screen. You'll also receive a confirmation email from STRIDER with proof of payment. Save it for us!
🔹Have the name of Horse on entry match your submitted Coggins (attach a digital copy to your Strider booking)
🔹A Signed Hold Harmless Agreement on file- found at https://info.striderpro.com/ewaivers/morven-park-hold-harmless/
To ensure compliance with our insurance requirements, DO NOT offload your horse without a signed hold harmless waiver on file. It can be easily signed from your cell phone.
If you have any problems paying, email Strider Support- they'll take cc info over the phone for you.
Riders are required to wear proper XC safety gear:
-ASTM/ SEI Certified Protective Headgear
-Safety Vest
-Medical Armband
All proceeds benefit Morven Park, a non-profit organization that relies on donations from riders like you.
No refunds- you are welcome to transfer the paid spot to another horse.
Please ensure the new horse paperwork is digitally submitted via email prior to arrival.
Questions? Email Morven Park at EQOffice@morvenpark.org.
Organizer Notes
You are booking the right to school payable in advance. If you can not attend, please find another rider to use your pass.
EARLY BOOKING Single Horse 1-Day XC Schooling Pass (Advanced Booking)
$50.00
DAY OF Single Horse 1-Day XC Schooling Pass
$75.00
Administrative Information
Trailer Direction:

Morven Park's Equestrian Center is located one mile north of the Town of Leesburg off Route 15 on Route 740 (Tutt Lane).

From Washington, DC:
Take the Dulles Toll Road/Greenway (VA-267) West approximately 28 miles. Take exit 1B for US-15 N/VA-7 East toward Frederick, Md. Continue NORTH on US-15 N Bypass for about 3.5 miles. Following the light at Battlefield Parkway, the north-bound lanes will split from the south-bound lanes. Just after they merge again, enter the left turn lane to turn LEFT onto Tutt Lane (Route 740). Continue .5 mile to the Morven Park entrance on the LEFT.Option from VA-7/Leesburg Pike
Take VA-7 WEST toward Leesburg, exiting at US-15 N/Leesburg Bypass. Travel NORTH and continue to follow directions above.From points west:
Take VA-7 EAST to US-15 N/Leesburg Bypass NORTH or take I-66 EAST or Route 50 EAST to US-15 NORTH. Take US-15/Leesburg Bypass NORTH. Following the light at Battlefield Parkway, the north-bound lanes will split from the south-bound lanes. Just after they merge again, enter the left turn lane to turn LEFT onto Tutt Lane (Route 740). Continue .5 mile to the Morven Park entrance on the LEFT.From points north:
Take US-15 SOUTH toward Leesburg. After the light at White's Ferry Road/Raspberry Falls, watch for the third road on the right, Tutt Lane (Route 740). You will turn onto Tutt Lane just before the US-15 Business and US-15 Bypass split. Continue .5 mile to the Morven Park entrance on the left.From Warrenton, Va., and points south:
From US-15 N/US-29 North, take James Madison Hwy./US-15 approximately 22 miles. At VA-7, turn right and continue on the ramp onto US-15 Bypass NORTH. Continue on US-15/Leesburg Bypass NORTH. Following the light at Battlefield Parkway, the north-bound lanes will split from the south-bound lanes. Just after they merge again, enter the left turn lane to turn LEFT onto Tutt Lane (Route 740). Continue .5 mile to the Morven Park entrance on the LEFT.
Change Policy:

Changes are not permitted.

Refund Policy:

No refunds.

Entry Option(s) Secure Spot: Pay in full via STRIDER