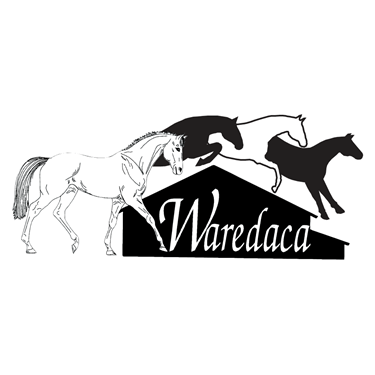 8/5 Taproom Thursday Summer Schooling Evening at Waredaca

8/5/2021
eWaiver Link(s)

Organizer:

Waredaca Staff

schoolingshows@waredaca.com

2021 Waredaca TAP ROOM THURSDAY Summer Schooling Evenings Series
Sponsored by the Waredaca Brewing Company—come visit the Tasting room when you are finished!
Thursdays June 3 June 3, 17 July 1, 15, August 5, 19 September 9, 23
The emphasis of our Schooling Evenings will be on a relaxed experience for you and your horse!
Dressage Ride a Test , Jumping Schooling Rounds and Cross Country Schooling all in one evening! **Different portables and questions will be arranged for each evening***
YOU design your evening — do as much as you want…it is as easy as that!
***Anyone that participates in the Jumping Rounds has the option to school cross country at a reduced rate
**Different portables and questions will be arranged for each evening***
• EVERYONE MUST HAVE A CURRENT WAIVER OF LIABILITY ELECTRONICALLY FILED VIA OUR WEBSITE TO BE ON THE PROPERTY: https://waredaca.com/waiver/ It's also posted on this page.
• All registration done in advance via STRIDER. PLEASE be sure to include your last name on your entry!
Deadline for registration is the week of the Schooling Evening: Dressage tests by NOON on MONDAY BEFORE. Specific times for Dressage will be assigned and emailed Wednesday evening.
Any Jumping by WEDNESDAY BY NOON. Jumping Block times will be based on registrations and emailed later Wednesday evening.

✅Dressage RIDE A TEST: Choose any test you wish & write in the Note To Organizer. ; receive a judged test with written comments and scores as well as verbal suggestions for your progress - $37
✅Show Jumping Rounds: $37 includes the first two rounds at any height -2 round minimum.
Add additional rounds with an open check or cash payment at show -$12 each additional round
Jumping Schedule TENTATIVE AND WILL BE CONFIRMED BASED ON ENTRIES RECEIVED. **HIGHER HEIGHTS CAN BE ADDED at an earlier time IF ENTRIES WARRANT.
Height Approximate Time (may be adjusted depending on entries)
2'0 or lower upon request 3:30 PM
2'3 4:00 PM
2'7 5:00 PM
3'0 6:30 PM
3'3 7:10 PM
3'6+ 7:40 PM
If you would like to do two rounds at different heights, please select one height and say which second height you would like in Notes to Organizer.
If you would like to jump higher than 3'6" please select 3'6" and say what height you would like in Notes to Organizer.
***XC is not available at this show due to the course being closed before the recognized**
• EMT, VET and Farrier ON CALL
• All horses must have a current negative Coggins to be filed electronically.
• Email: schoolingshows@waredaca.com with any questions.
- Our current COVID policy is you are not required to wear masks if vaccinated and away from others. We still require you to wear masks when coming up to the check in, buying beer or sitting on the bleachers. Please be considerate that not everyone has the same comfort level in regards to COVID so please be respectful and mask up around others. Anyone not wearing a mask when they should will receive a friendly reminder. If you refuse to follow our farm policy you will be asked to leave immediately.
- In the case of inclement weather we will make a decision by noon Thursday. If we cancel everyone will receive a refund. If we run and you choose not to attend it will be considered a scratch.
Organizer Notes
CHECKLIST FOR COMPLETE ENTRY:
🔹 Online Entry & Payment Via STRIDER
🔹 Current Negative Coggins Attached to STRIDER Entry
🔹 WAIVER OF LIABILITY ELECTRONICALLY FILED VIA WAREDACA WEBSITE
🔹 Please have any help/family/friends who are coming with you also sign a release. It is very easy to do online. http://waredaca.com/waiver/

SJ 2'7"- Beginner Novice
$37.00
Additional SJ Round - must write height in Note to Organizer
$12.00
Administrative Information
Ride Time: Specific times for Dressage will be assigned and emailed by Wednesday Noon
Jumping Block times will be based on registrations and emailed later Wednesday evening
If the weather is questionable, all riders will be emailed by 12 noon on the day of IF the schooling evening is cancelled
Trailer Direction:

Parking is in the normal location- in the field at the corner of Damascus and Howard Chapel

Change Policy:

Changes are not permitted.

Refund Policy:

No refunds.

Entry Option(s) Secure Spot: Pay in full via STRIDER