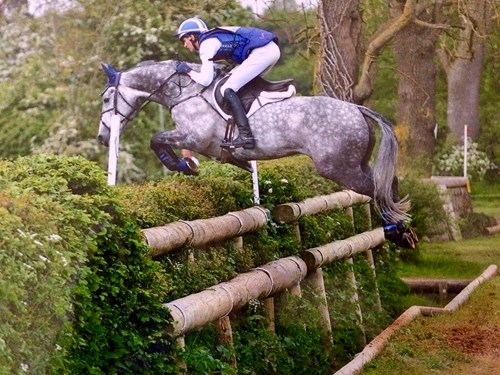 Jacob Fletcher SJ & XC Clinic

8/20/2022 − 8/21/2022
Organizer:

Genevieve Faith

gfeventing@yahoo.com

3209802129
We are excited to have 4* rider Jacob Fletcher come up to Area IV at Ginger Cantors Farm in August. The plan will be show jumping saturday and xc sunday. Private dressage lessons will be available but slots are limited. Private dressage lessons will only be 30 min long so please be warmed up before your lesson.
If you wish to have a dressage lesson, please click private lesson as the option.
5o1 Sport Horses is owned and operated by Jacob Fletcher. Jacob began his international career in 2009 and has had the privilege of training with some of the USA's most renowned eventing coaches - Olympians Mike Huber, David O'Connor, and Leslie Law. Jacob spent the 2014 competition season developing his knowledge and skills while working under popular Australian eventing coach and rider, Kevin McNab. In 2015, Jacob and Atlantic Domino won the USEA Gold Cup Championship and in 2022, won Tryon International 4* on Fabian. Jacob was named to the USEF Emerging Athletes Eventing 25 list in 2013, 2015, 2016, and 2017. 5o1 Sport Horses specializes in the training of event horses and hosts a variety of clinics throughout the year.
One of Jacob's philosophy is the less you do to interfere with the horse, the better the chance he has to produce a better jump.
He really focuses on the basics to produce a soft ride to each fence that gives the horse 100% confidence.
Stall fees do include 1 bag of shavings. Stalls are limited but we also have pastures available if we run out.
Organizer Notes
Schedule will come out monday before the clinic, please email me with any scheduling conflicts you may have.
The clinic is non-refundable unless it is cancelled by the organizer. Payment is due when entry form is received. Please venmo @FaithEventing or Paypal this email address: showrunnerhorse@Yahoo.com
Zelle and check by mail will also be accepted.
2 Day Clinic
Instructor: Jacob Fletcher
$300.00
Tests/Experience
2 Day Clinic Levels
Elementary
Beginner Novice
Novice
Training
Modified
Preliminary
Training Level Dressage
1st Level Dressage
2nd Level Dressage
Administrative Information
Ride Time:

Ride times will be sent to emails and also posted on the Faith Eventing Facebook page (and Genevieve Faith's Personal page). If you have not heard from me by tuesday, please reach out to me.

Trailer Direction:

when you pull up to the facility, go to the left and park on the grass. We will put out a sign for everyone.

Change Policy:

Changes are not permitted.

Refund Policy:

No refunds.

Entry Option(s) Reserve Spot Via STRIDER, Mail Check