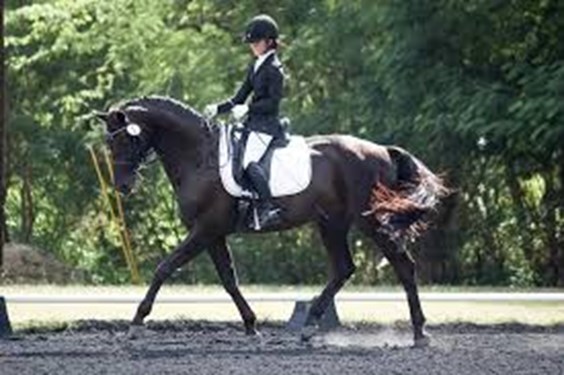 Racine County Pony Club Equestrian Center Dressage Schooling Show

7/12/2020
Late entries allowed until 7/4/2020
Organizer:

Sara Fischer

rcpcshows@gmail.com

262-220-0566
Judge: Nicole Trapp L Graduate with Distinction
Intro, Eventing, Western, Gaited and Leadline Classes will all be in the small arena. All other classes will be in the large arena.
If you would like to ride a test that is not shown, please select TOC (Test of Choice) and write in which test you are doing in the comments.
If entries allow, classes will be split between Junior (under 18), Adult Amatuer, and Open. Please specify your status by check the correct box in the class entries at the bottom.
Please make sure to check the boxes for any additional fees: Office Fee (REQUIRED), stabling, lesson horse, and paper entry fee. Always check first for lesson horse or overnight stabling availablity before completing your entry.
Organizer Notes
Please make sure to check the box for the required office fee. Also check any other applicable fees for stabling, lesson horse use, etc.
USDF Training Level Test 1
$20.00
USDF Training Level Test 2
$20.00
USDF Training Level Test 3
$20.00
USDF First Level Test 1
$20.00
USDF First Level Test 2
$20.00
USDF First Level Test 3
$20.00
USDF Second Level Test 1
$20.00
USDF Second Level Test 2
$20.00
USDF Second Level Test 3
$20.00
USDF Training Level Freestyle
$25.00
USDF First Level Freestyle
$25.00
USDF Second Level Freestyle
$25.00
Musical/Costume Funstyle
$25.00
WDAA Intro Level Test 1
$20.00
WDAA Intro Level Test 2
$20.00
WDAA Intro Level Test 3
$20.00
WDAA Intro Level Test 4
$20.00
WDAA Basic Level Test 1
$20.00
WDAA Basic Level Test 2
$20.00
WDAA Basic Level Test 3
$20.00
WDAA Basic Level Test 4
$20.00
WDAA Test of Choice
$20.00
NWHA Test of Choice
$20.00
TOC (Test of Choice) (non-musical)
$20.00
TOC (Test of Choice) (musical)
$25.00
Leadline Class with own horse
$15.00
Leadline Class with lesson horse
$25.00
Jr. Status (under 18)
FREE
Adult Amatuer Status
FREE
Open Status (not Jr or AA)
FREE
Office Fee - REQUIRED

$30.00

Day Stall

$30.00

Overnight Stall (ask for approval first)

$60.00

Lesson Horse (Includes stall, need approval)

$50.00

Paper Entry Fee

$15.00

Day Stall (Stall Boarder)

FREE

Turkey, Bacon, & Avocado Lunchbox-Sliced turkey, bacon, lettuce, tomato and onion with a tangy avocado spread on multigrain bread. Served with chips, dessert and a drink.

$10.00

Roasted Veggie Sandwich Lunchbox - Roasted Veggies with garlic aioli mayonnaise and mozzarella cheese on ciabatta roll (can be made vegan upon request). Served with chips, dessert and a drink

$10.00

Classic Sub Lunchbox - Turkey, ham, provolone cheese, lettuce, tomato and onion, mayonnaise, and mustard on the side. Served with chips, dessert and a drink

$10.00

Cobb Salad Lunchbox - Fresh lettuces, tomatoes, onions, olives, hardboiled eggs, diced turkey, and ham (can be made vegetarian or vegan upon request). Served with chips, dessert and a drink

$10.00

Cobb Salad (No Meat) Lunchbox - Fresh lettuces, tomatoes, onions, olives, hardboiled eggs, (can be made vegan upon request). Served with chips, dessert and a drink

$10.00
Administrative Information
Ride Time:

Ride times will be mailed out in the week before the show by the organizer. If you have not received an email by 7/10, please email rcpcshows@gmail.com

Trailer Direction:

From I-94 take Hwy G exit. Go east on Hwy G. turn right on Hwy H. Turn left on Five Mile Rd. The third stop sign is Hwy 31. Turn right on Hwy 31. RCPC Equestrian Center is on right side of road 5518 State Hwy 31. If you reach Four Mile Rd you have gone too far.

Change Policy:

Changes are permitted before registration closes.

Refund Policy:

Refunds are permitted before registration closes.

Entry Option(s) Secure Spot: Pay in full via STRIDER