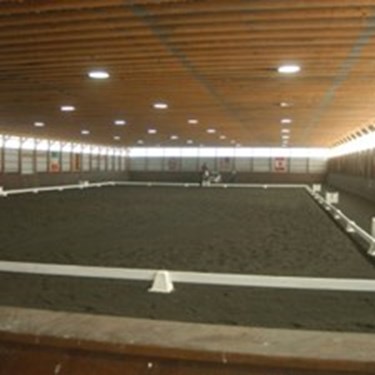 Bascule Farm INDOOR Dressage Show DECEMBER 11th

12/11/2022
Organizer:

Julie Hagen

secretary@basculefarm.com

301-972-8943
Come in out of the cold - both warm-up and tests are INDOORS! Positive judges are scheduled to give a little help post first ride.
SMALL ARENA (Eventing tests and Intro Tests) will go first. LARGE ARENA tests will be lunchtime to afternoon.
ONLY ENTRIES WITH BOTH COGGINS (dated 11/11/21 or later) AND PAYMENT WILL BE SCHEDULED RIDE TIMES. Ride times by email 01/24. If you are sharing a coach and/or trailering with another competitor, please mention them in the "Notes to Organizer" section so that we can schedule you conveniently, if possible.
Hard surface parking. If driving conditions are hazardous, call the barn phone for cancellation information (301-972-8943).
All tests will be in a 20 x 60 arena except INTRO, BN, NOV, TR level USEA tests.
Ribbons: 1st to 8th place each class, championship ribbon to best score in show.
Rings: Competition Indoor and Warm-up Indoor (rubber/sand/fiber footing).
Dress: Casual attire, approved helmet required.
Please leave your dogs at home.
Show Secretary: Julie Hagen; secretary@basculefarm.com with questions.
WE ARE ALWAYS OVERSUBSCRIBED, SO GET YOUR ENTRY IN EARLY!
Organizer Notes
Required documents/items: 1) entry form/waiver and 2) coggins dated December 10, 2021 or later and 3) payment.Refunds after closing only if spot filled from wait list. Changes are permitted before registration closes.
Judge: Karyn Rainey
Test #1
$30.00
Test #2

$30.00

Test #3

$30.00
FEI Test
$35.00
Additional FEI Test

$35.00
Tests/Experience
Test #1 Tests
USDF 2023 Intro - Test A
USDF 2023 Intro - Test B
USDF 2023 Intro - Test C
USEF 2023 Training Level - Test 1
USEF 2023 Training Level - Test 2
USEF 2023 Training Level - Test 3
USEF 2023 First Level - Test 1
USEF 2023 First Level - Test 2
USEF 2023 First Level - Test 3
USEF 2023 Second Level - Test 1
USEF 2023 Second Level - Test 2
USEF 2023 Second Level - Test 3
USEF 2023 Third Level - Test 1
USEF 2023 Third Level - Test 2
USEF 2023 Third Level - Test 3
USEF 2023 Fourth Level - Test 1
USEF 2023 Fourth Level - Test 2
USEF 2023 Fourth Level - Test 3
USDF/ USEF 2019 Quadrille Freestyle (Intro - Grand Prix)
2023 Pas de Deux Freestyle
USDF/USEF 2019 Pas de Deux (Trng - Grand Prix)
USEF 2022 BN- Test A
USEF 2022 BN- Test B
USEF 2022 Novice- Test A
USEF 2022 Novice- Test B
USEF 2022 Training- Test A
USEF 2022 Training- Test B
USEF 2022 Training Three-Day
USEF 2022 Modified- Test A
USEF 2022 Modified- Test B
USEF 2022 Prelim- Test A
USEF 2022 Prelim- Test B
USEF 2022 Interm- Test A
USEF 2022 Interm- Test B
USEF 2022 Adv- Test A
USEF 2022 Adv- Test B
FEI Test Tests
Rider Choice
Administrative Information
Ride Time:

Times emailed Thursday 2 days before show.

Trailer Direction:

DIRECTIONS: (Watch your speed on Routes 107 and 109 especially in Poolesville. Speed cameras are working before and after you go through the town).

From Leesburg: North on Route 15. Turn right at light "Whites Ferry Road" and go across Whites Ferry (toll). We are approx. 5 miles from Ferry, exactly 1 mile on right past Edwards Ferry Road.
From SOUTH: West on route 28 to left on Route 107 (to Poolesville). At 4 way stop in Poolesville, go straight and we are exactly 1 mile on left.
From NORTH: South/east on Route 85 which turns into route 28. Stay on Route 28 to Route 109 (light at Beallsville Rd) go right onto 109. At 4 way stop in Poolesville turn right and we are exactly 1 mile on left.
Change Policy:

Changes are permitted before registration closes.

Refund Policy:

Refunds are permitted before registration closes.

Entry Option(s) Secure Spot: Pay in full via STRIDER Reserve Spot Via STRIDER, Mail Check