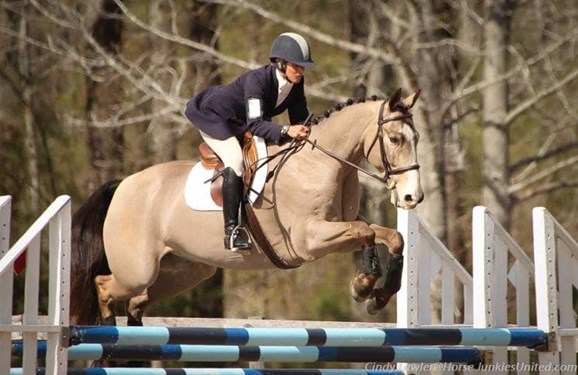 Suzi Gornall Cross Country Clinic *Enter Directly on our Website*

8/24/2022
eWaiver Link(s)

Organizer:

Dawn Cook

prec173@comcast.net

(508) 252-6347
*PLEASE ONLY ENTER DIRECTLY VIA OUR WEBSITE WWW.PALMERRIVER.COM/SUZI-GORNALL*
Suzi Gornall specializes in bringing horses up through Preliminary to Intermediate/ 2* and 3* levels. She is fortunate to be able to continue her education by consistently taking regular lessons and attending clinics with many of the top horsemen. Her continued education, combined with the years of experience teaching all levels of riders and their horses, gives her an impressive skill set to guide riders.
Elementary through Novice level offered.
$100/rider for a 2-hour group block.
Organizer Notes
1 Day Clinic
Instructor: Suzi Gornall
$100.00
Tests/Experience
1 Day Clinic Levels
Introductory
Elementary
Beginner Novice
Novice
2'3"
2'6"
2'9"
3'0"
Administrative Information
Change Policy:

Changes are permitted before registration closes.

Refund Policy:

Refunds are permitted before registration closes.

Entry Option(s) Reserve Spot Via STRIDER, Mail Check