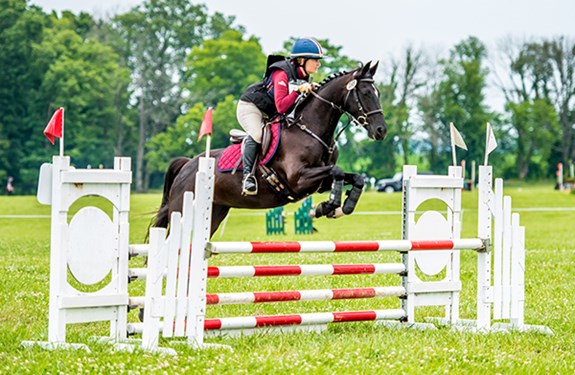 MDHT Week with the Pros: Katherine Rizzo, MDHT's Starter Trials' Course Designer!

10/3/2022
Late entries allowed until 9/29/2022
Organizer:

Katherine Rizzo

korizzo@smcm.edu

(301) 904 - 4048
Join MDHT's Starter Trails' Course Designer Katherine Rizzo for a cross-country lesson (between 12noon and 4pm) over her latest course for the following weekend's competition! Lessons will be small groups with current Pony Club riders paying a discounted rate of $60/rider.
IMPORTANT NOTE: ALL riders MUST pay for their $85 MDHT schooling fee via the MDHT website (lower right side): https://themarylandhorsetrials.com/. Volunteer schooling passes will be accepted as well!
ALSO: Waivers and Coggins MUST be uploaded directly to MDHT website:
https://www.themarylandhorsetrials.com/upload-waiver
https://www.themarylandhorsetrials.com/upload-coggins
MORE ABOUT KATHERINE:
Katherine has been teaching riders for over 20 years. She is currently a certified instructor through Certified Horsemanship Association (Level 4 English and Level 2 Western) as well as the US Eventing Association (Level 1-Training). Katherine also is a USEA/USEF certified course designer through the Training level in eventing and is working on her "r" course design license.
Katherine was the head coach of the Academy of Holy Cross Varsity Equestrian Team, as well as the riding program head for AHC for 11 years before retiring in 2014. While living in CA, Katherine was head coach of UC Santa Cruz's Intercollegiate Dressage Team and assistant coach of the school's IHSA hunter team. She is currently the Center Administrator for the Waredaca Pony Club Riding Center. Katherine also trains students outside of pony club.
Katherine's riding background is varied with experience in eventing, show hunters, equitation, classical dressage, foxhunting, show jumpers and steeplechase. Through the years, Katherine has trained a variety of horses and ponies for clients in various disciplines as well as training sales horses for clients.
Organizer Notes
A schedule will be sent out ~5 days prior to the clinic. At this point you own your clinic space. If you cannot attend you are responsible for finding someone to fill your space, and while I will do my best to help, this is the rider's responsibility. If a replacement rider cannot be found, you are responsible for your lesson fee.
1 Day Clinic
Instructor: Katherine O. Rizzo (ICP I)
$75.00
Member/Boarder Price:

$60.00
Tests/Experience
1 Day Clinic Levels
Introductory
Elementary
Beginner Novice
Novice
Training
Administrative Information
Ride Time:

Will be emailed to riders.

Trailer Direction:

Parking will be in the field directly in front of the office.

Change Policy:

Changes are permitted up to 4 day(s) before registration closes.

Refund Policy:

Refunds are permitted before registration closes.

Entry Option(s) Reserve Spot Via STRIDER, Mail Check