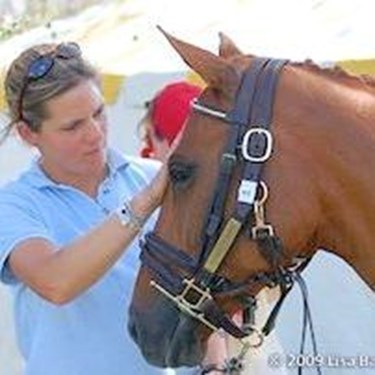 Max Corcoran Clinic at Loch Moy Farm

7/13/2019
Organizer:

Carolyn Mackintosh

mdhorsetrials@gmail.com

3015140111
This first clinic (in a series of 3) will include:
Good Program – What constitutes a good care and fitness program, and how to get there.
Conditioning for Horse & Rider
Tack – Fitting and correct use
Boots and Bandages – Different types, correct use and fitting
Grooming Basics – What to have in your grooming box; what to have in your barn.
The unmounted clinic format will include PowerPoint presentations, handouts, demonstrations, and equine models as appropriate.
Time: 12:00 PM to 4:00 PM. Lunch is included!
Cost to Pony Club members is only $25! Proof of membership required. Make checks payable to Loch Moy Farm.
This clinic series is ideal for:
- USEA Classic Three Day Event competitors of all levels
- USEA and Starter Horse Trials competitors planning a full competition season, especially those aiming for a championship event
- Pony Club members and Junior riders of all levels
- Anyone interested in developing a solid care and fitness plan for their equine partner
Max Corcoran has a wealth of knowledge and is considered one of the foremost experts on horse management in the world. She continues to groom at events on a freelance basis, and also works as an event organizer for competitions such as The Fork Horse Trials at Tryon and the Ocala Jockey Club International Three-Day Event. She started out as a member of the O'Connor Event team, working alongside Karen and David O'Connor for 11 years, managing their barn. While working with the O'Connors she traveled to the Olympic Games, World Championships, Pan American Games, and numerous CCIs all over North America and Europe. After leaving the O'Connors, Corcoran also worked as a freelance groom and has served as stable manager for the Canadian and Venezuelan Equestrian Teams. In 2019 she will begin serving as USEA President Elect.
Organizer Notes
Cost to Pony Club members is only $25! Select the Payment by Check option under Payment Methods. Make checks payable to Loch Moy Farm and mail to Max Corcoran Clinic, Loch Moy Farm, 1235 Park Mills Road, Adamstown, MD. Proof of membership required.
Lunch is included for all participants. Email to request vegetarian option.
1 Day Clinic
Instructor: Max Corcoran
$60.00
Administrative Information
Ride Time:

Clinic time will be 12:00 PM to 4:00 PM

Trailer Direction:

From Washington D.C.--Approximate distance: 40 milesFrom Route 495, take Route 270 North, towards Frederick. Continue on Rt. 270 N, approximately 26 miles, to Exit 26 for Route 80 West, Buckeystown/Urbana. Turn right off the exit ramp, circling under Rt. 270 and continue on Rt. 80 W, approximately 1.5 miles to Park Mills Road on the left. Turn left onto Park Mills Rd. and continue straight for approximately 5.8 miles to the entrance on the right.

Change Policy:

Changes are permitted before registration closes.

Refund Policy:

Refunds are permitted before registration closes.

Entry Option(s) Secure Spot: Pay in full via STRIDER Reserve Spot Via STRIDER, Mail Check