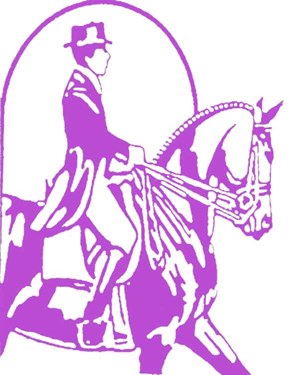 HEADS UP: Harness Your Mind to Help Your Riding

3/7/2020
Late entries allowed until 3/4/2020
Organizer:

Mary Callan

mary.callan@gmail.com

703-966-9357
March 5 Update: After careful review, we have decided to offer two identical sessions, as follows:
Morning Session: 9:30 am-1:00 pm
Lunch: 1:00 pm-2:00 pm
Afternoon Session: 2:00 pm-5:30 pm
The sessions will focus on the adult amateur, however, there will be a Q and A session, and those juniors and trainers who will be attending are encouraged to participate.
Everyone is welcome to come to both sessions if they would like to, and of course, stay for lunch if you are coming to the morning session, or come early if you are coming to the afternoon session.
FREE to VADA/Nova members - you pay only $10 to cover the cost of food for the day.
A day with author and clinical psychologist Janet Sasson Edgette (https://www.sportpsychforriders.com) . She will provide our members (and non-members too!) with an exclusive day of seminars covering performance, relationships, confidence, and attitude -- all the things that keep us from riding at our very best. Things like show nerves, recovering from a bad fall or experience, or dealing with a difficult trainer, just to name a few.
To register, please un-check any boxes that don't apply AND click on "Additional Information" to add address and contact information.
The seminar will consist of two sessions;
Morning Session: 9:30 a - 1:00 pm for Adult Amateurs
Afternoon Session: 2:00 - 5:30 pm for Trainers and Juniors
Janet is very accommodating and will tailor our day to our unique needs as a club, so if you have any particular issues, please let us know. In addition, continental breakfast and lunch will be served in between sessions. A deal for $25! ($40 for non members) and a great opportunity to start tackling those mental blocks.
Organizer Notes
If you plan to pay via check or VN Volunteer Bucks, please mail a hard copy of your registration to:
Mary Callan
11625 Rolling Meadow Dr
Great Falls, VA 22066
Registration also available on the VN Paypal site at vadanova.org.
VN Member -- AA (am)
$10.00
VN Non-Member - AA (am)
$40.00
VN Member -- trainer/juniors - (pm)
$10.00
VN Non-Member - trainer/juniors (pm)
$40.00
Administrative Information
Change Policy:

Changes are permitted before registration closes.

Refund Policy:

Refunds are permitted before registration closes.

Entry Option(s) Secure Spot: Pay in full via STRIDER