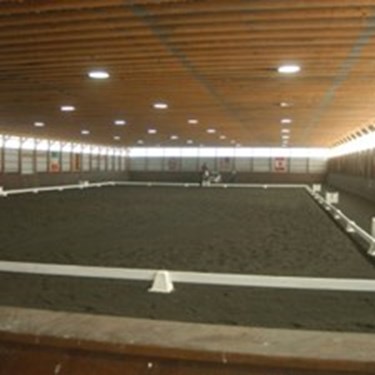 Bascule Farm Indoor Dressage Show - FULL

4/16/2022
Organizer:

Carol Rowan

cr37e@comcast.net

3012160321
4/8/22 SHOW FULL
Warm up & tests indoors! Positive judges are scheduled to give a little help post first ride (mini fix-a-test). Super long ribbons to 8th. Hard surface parking. If driving conditions are hazardous, call the barn phone for cancellation information (301-972-8943).
PLEASE BE SURE TO ATTACH SIGNED BASCULE FARM RELEASE/ENTRY & CURRENT COGGINS (dated 04/16/2021 or later) TO EVENT CLINICS ENTRY!
Ribbons: 1st to 8th place each class, championship ribbon to best score in show.
Rings: Competition Indoor and Warm-up Indoor (rubber/sand/fiber footing).
All tests will be in a 20 x 40 arena except for tests that specify 20 x 60 only.
Dress: Casual attire, approved helmet required. Please leave your dogs at home.
Show Secretary: Carol Rowan; secretary@basculefarm.com or 301-972-8943 with questions.
ONLY COMPLETE ENTRIES (entry form, coggins and payment) WILL BE SCHEDULED A RIDE TIME! Ride times by e-mail the Friday prior to each show. WE ARE ALWAYS OVERSUBSCRIBED, SO GET YOUR ENTRY IN EARLY!
Organizer Notes
Required documents/items: 1) entry form/waiver and 2) coggins dated April 16, 2021 or later and 3) payment.
Refunds after closing only if spot filled from wait list. Changes are permitted before registration closes.
Tests/Experience
Test #1 Tests
USDF 2023 Intro - Test A
USDF 2023 Intro - Test B
USDF 2023 Intro - Test C
USEF 2023 Training Level - Test 1
USEF 2023 Training Level - Test 2
USEF 2023 Training Level - Test 3
USEF 2023 First Level - Test 1
USEF 2023 First Level - Test 2
USEF 2023 First Level - Test 3
USEF 2023 Second Level - Test 1
USEF 2023 Second Level - Test 2
USEF 2023 Second Level - Test 3
USEF 2023 Third Level - Test 1
USEF 2023 Third Level - Test 2
USEF 2023 Third Level - Test 3
USEF 2023 Fourth Level - Test 1
USEF 2023 Fourth Level - Test 2
USEF 2023 Fourth Level - Test 3
USEF 2022 BN- Test A
USEF 2022 Novice- Test A
USEF 2022 Novice- Test B
USEF 2022 Training- Test A
USEF 2022 Training- Test B
USEF 2022 Training Three-Day
USEF 2022 Modified- Test A
USEF 2022 Modified- Test B
USEF 2022 Modified 3-Day
USEF 2022 Prelim- Test A
USEF 2022 Prelim- Test B
USEF 2022 Interm- Test A
USEF 2022 Interm- Test B
USEF 2022 Adv- Test A
USEF 2022 Adv- Test B
WDAA Level 5 Test 1
Administrative Information
Ride Time:

Times emailed Thursday morning by noon, 2 days before show.

Trailer Direction:

1 mile outside Poolesville on 107 towards Whites Ferry. Watch for speed cameras into/out of Poolesville!

Change Policy:

Changes are permitted before registration closes.

Refund Policy:

Refunds are permitted before registration closes.

Entry Option(s) Secure Spot: Pay in full via STRIDER