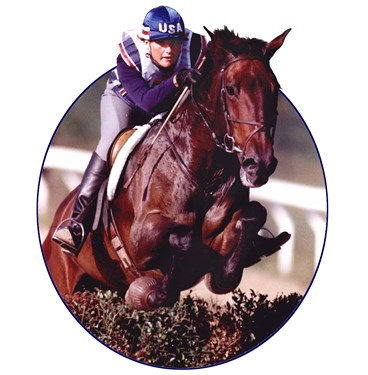 Windchase XC Clinic - with Phyllis Dawson

8/13/2022
Late entries allowed until 8/12/2022
Organizer:

Phyllis Dawson

pwindchase73@gmail.com

540-454-3834
Come school Cross-country with Olympian Phyllis Dawson on Saturday Aug 13 (Rain date Aug 14)
Windchase's excellent XC schooling course features a state of the art water complex, a bank jump, an Irish bank, a combination of mounds, and a coffin complex, as well as lots of room to gallop. We also have numerous corners, narrows and accuracy questions.
The cost will be $90 (For Windchase Boarders, it is $75) Please specify when you sign up if you have any time constraints. Ride times will be emailed out two days before the clinic.
Trailer-ins, please pay with entry via Event Clinics to secure your spot, or mail a check made out to Windchase, due three days before the clinic. Windchase Boarders may leave a check in tack room.
Please make any changes or cancellations no later than three days before the clinic. Cancellations after closing date will incur a $30 cancellation fee.
We will have groups ranging from a very green elementary group for those wanting to stick to small jumps, up to Intermediate. There will be 3 to 5 riders in each group (usually 4). Sessions will run about an hour and a half. Please plan to be warmed up ready to jump at your appointed time.
All clinics are designed to be inviting and user-friendly. We will keep things very basic and inviting for the greener horses, and will incorporate some more creative elements for the higher groups as appropriate. Exercises can be adjusted within a group for each horse as needed. Nobody has to jump anything they don't want to!
We do protect our footing, so in the case of wet or muddy ground, we will cancel the XC clinic and hold Show Jumping sessions in the indoor for those who wish to do so.
Come Jumping!

About Phyllis: Phyllis Dawson is an Olympian, a member of the 2018 Eventing Selection Committee, a veteran USET Member, an accomplished 3-Day Event rider and USEA ICP V instructor. She has a wealth of experience training riders & horses of all levels, from basic beginners through the Advanced level of Eventing. Among other notable courses, she competed at the Rolex Kentucky Three Day Event over twenty times. Phyllis finished 10th- the highest placed American rider- at the Seoul Olympic Games Three-day Event. She routinely holds jumping clinics, Pony Club clinics, USEA ICP clinics and USEA educational seminars at Windchase, her Boarding and Eventing Stable near Purcellville, VA.
See Windchase's young event horses that have been successfully trained up through the levels by Team Windchase, as well as young prospects, at http://teamwindchase.com/forsale.htm.

Windchase's excellent XC course is open for schooling by appointment. Contact Phyllis at pwindchase73@gmail.com.
Organizer Notes
There is a $30 cancellation fee for cancellations less than 2 days before the clinic.
XC vests and approved helmets required for XC lessons.
Please sign a NEW 2022 Windchase release form online before the clinic. We must also have a coggins test for each horse.
Please pay online through Strider.

1 Day Clinic
Instructor: Phyllis Dawson (ICP V)
$90.00
Member/Boarder Price:

$75.00
Tests/Experience
1 Day Clinic Levels
Introductory
Elementary
Beginner Novice
Novice
Training
Modified
Preliminary
Intermediate
Administrative Information
Ride Time:

Ride times will be E-mailed out two days before the clinic.

Trailer Direction:

The address for the clinic: Windchase, Kidwell Road, Hillsboro (or Purcellville), VA 20132

(The street number is 36502 Kidwell Road, but if you put in the street number the GPS will sometimes direct people to turn onto Piney Run Road a quarter mile to the north instead of Kidwell – do not do this. From 671, the Harpers Ferry Road, you need to turn onto Kidwell Road. It works better if you just put Windchase, Kidwell Road in the GPS and not the street number)

When you turn up Kidwell Road, we are the 4th drive on the right. The number is 36502, and it says Windchase on the mailbox and rock sign. At the house, bear left and go back past the lake to the stables. Please drive slowly and watch for speed bumps and dogs.

Change Policy:

Changes are permitted up to 3 day(s) before registration closes.

Refund Policy:

Refunds are permitted up to 3 day(s) before activity begins.

Entry Option(s) Secure Spot: Pay in full via STRIDER Reserve Spot Via STRIDER, Mail Check