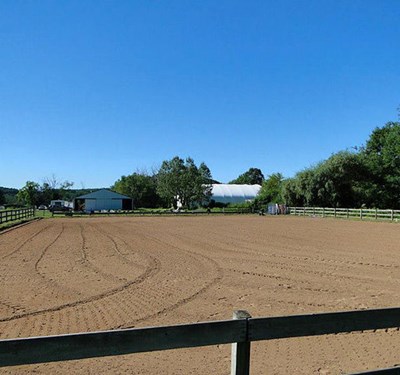 Summer Jumper Show #3

9/25/2021
Organizer:

Jamie Carleton

jceventingllc@gmail.com

2037109604
Join us for a fun, casual jumper show! This will be a series of three shows, June 25th, July 30th, and August 20th (this date postponed and moved to September 25th). Points will be tracked and series awards given out at the last show. Riders are not required to compete at all 3 shows. Levels from ground poles to 3'3"+
All classes will be held in our sand outdoor arena. Warm up in sand indoor arena. Entries close the Thursday before each show. Day of entries will be accepted with a $5 late fee. Riders may also add classes on the day with no fee. Classes $15/each, office fee of $5. All horses must have a negative Coggins dated within 12 months. Riders must also sign a release form. Attire is casual but closed toe boots with a heel and ASTM/SEI certified helmets required when mounted at all times.
When entering, please be sure to put the appropriate quantity of classes and to include the office fee. Each division is three classes and with the office fee should come to a total of $50.
Divisions:
A. Ground Poles
Class 1: Optimum Time (220 mpm)
Class 2: Optimum Time (220 mpm)
Class 3: Optimum Time (220 mpm)
B. Crossrails/18" (select 18" to enter)
Class 4: Optimum Time (300mpm)
Class 5: Optimum Time (300mpm)
Class 6: Optimum Time (300mpm)
C. 2'0" (no oxers or fillers)
Class 7: Speed
Class 8: Speed
Class 9: Speed
D. 2'3"-2'6" (oxers and fillers added)
Class 10: Speed
Class 11: Speed
Class 12: Speed
E. 2'9"-3'0"
Class 13: Speed
Class 14: Speed
Class 15: Speed
F. 3'3"
Class 16: Speed
Class 17: Speed
Class 18: Speed
Class above 3'3" available upon request.
*NEW THIS YEAR* Outdoor arena lights! No more jumping the later classes in the dark!
Points as follows:
1st place - 7 points
2nd place - 6 points
3rd place - 5 points
4th place - 4 points
5th place - 3 points
6th place - 2 points
Completion of round - 1 point
11am start time, check in and courses open at 10am, courses also open for walking in between divisions while fences are being adjusted. Approximate class counts will be posted on the JC Eventing Facebook page on the Friday night before the show.
Organizer Notes
All riders need signed release form and all horses need a current Coggins dated within 12 months. If we already have a release and/or Coggins for you we have them on file.
Secretary/Office Fee

$5.00

Late Fee

$5.00
Tests/Experience
Jumper Class Levels
2'3" to 2'6"
2'9" to 3'0"
Poles
18"
2'0"
Administrative Information
Ride Time:

Class counts and approximate class starting times will be available on the JC Eventing Facebook page on Thursday evening

Trailer Direction:

Use Google maps, it gives the most accurate directions

Change Policy:

Changes are not permitted.

Refund Policy:

No refunds.

Entry Option(s) Secure Spot: Pay in full via STRIDER Reserve Spot Via STRIDER, Mail Check