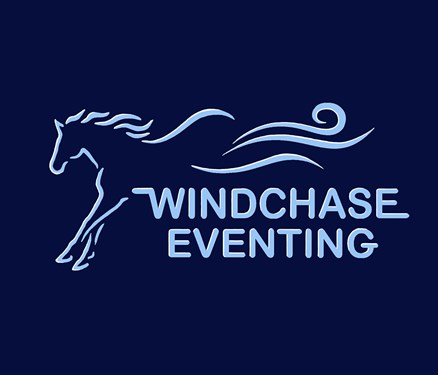 SERVICES | Windchase Eventing
3/21/2020 − 5/31/2020
Organizer: Phyllis Dawson
In response to the growing COVID-19 health concerns on accepting paper checks and currency, Event Clinics has offered equestrian businesses across the industry the option to collect online payments thru EC for services such as board, distance lessons, shoeing, feed and hay.
If you would like to make payment electronically to Windchase for board or COVID-19 Social Distancing Compliant Distance Lessons in upcoming weeks, please feel free to make your selection below. EC will shift back to normal platform operations @ May 31, 2020.
Note: Digital payments will incur the 3% credit card processing fee collected by PayPal, we do not have the ability to waive it. 30% of all EC convenience fees collected during the COVID-19 crisis will be donated No Kid Hungry, to help feed hungry kids impacted by the recent school closures.
About Windchase Eventing:
Windchase is an Eventing Stable in Purcellville, VA, owned and operated by International Event rider Phyllis Dawson. Windchase is committed to providing the best of care for the horses as well as excellent riding experiences for all clients.
Our horse farm specializes in Event horses for sale, training event horses, horse boarding, and breeding event horses
Situated on 267 acres in the beautiful western Loudoun County countryside, Windchase is located in Hillsboro VA, in the foothills of the Blue Ridge Mountains. We are about 15 minutes from Purcellville, VA and 25 minutes northwest of Leesburg, VA. Learn More: http://www.teamwindchase.com/
Organizer Notes
Phyllis Dawson

PWindchase73@gmail.com

(540) 454-3834
Please be sure to follow all CDC and WHO Guidelines regarding Social Distancing and effective hygiene. This includes avoiding crowds, constant hand washing, minimizing contact with people, avoiding restaurants and bars, keeping appropriate social distance, minimizing going to stores and public places.
The COVID-19 pandemic and the resulting necessary public health measures have created significant challenges for all of us. Windchase is, as always, totally committed to providing the best of care for the horses as well as excellent riding experiences for the owners.
We are equally committed to avoiding exposure of our staff to Covid-19; they need to be healthy in order to take care of your horses! This will require some changes in typical procedure during this crisis. If you would like to pay board electronically during this time, please do so.
Distance XC Schooling
$50.00
Distance Lesson- Phyllis Dawson
$85.00
Distance Lesson- Jineen Reed
$85.00
Distance Lesson- Cindy Anderson Blank
$85.00
Administrative Information
Ride Time:

Contact Phyllis at pwindchase73@gmail.com if you wish to set up a 'social distance safe' lesson or XC school.

Trailer Direction: The address for the clinic: 36502 Kidwell Road, Hillsboro (or Purcellville), VA 20132
The GPS will sometimes direct people to turn onto Piney Run Road instead of Kidwell. DO NOT DO THIS! Please be sure to turn off of 671, the Harpers Ferry Road, onto Kidwell Road. (Piney Run Lane is about a quarter mile north of Kidwell.)

When you turn up Kidwell Road, we are the 4th drive on the right. The number is 36502, and it says Windchase on the mailbox and rock sign. At the house, bear left and go back past the lake to the stables. Please drive slowly and watch for speed bumps and dogs.

PLEASE NOTE: If you are coming from Leesburg or the East and traveling up Route 9, there is ongoing construction in Hillsboro - expect delays of 20 minutes or more. Please plan accordingly.
At times route 9 will be closed altogether - but we do not know in advance which days it will be closed.
Visit this website for current construction info: https://rethink9.com/traffic-alerts/

To avoid this construction, if you are traveling from the Leesburg area, stay on Route 7 to Round Hill, and cut through on 719 north (Woodgrove Rd), then left on 751 (Cider Mill Rd), which will bring you out to turn left on Route 9 – you will be west of Hillsboro, thereby missing the construction. From there, right on 671, and left on Kidwell. Email me at pwindchase73@gmail.com if you need more detailed info or a map.

Change Policy:

Changes are not permitted.

Refund Policy:

No refunds.

Entry Option(s) Secure Spot: Pay in full via STRIDER