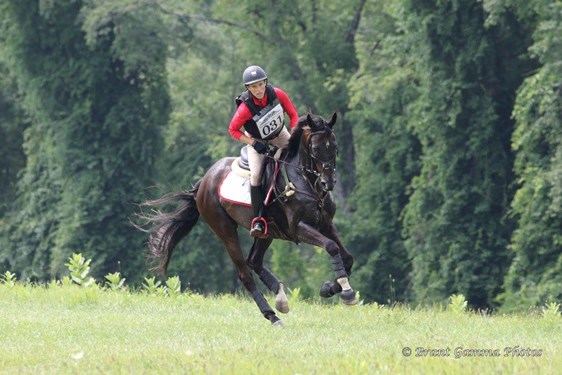 Train Your Brain for a Confident Ride with Andrea Waldo
4/19/2020

Open: 1/27/2020

Close: 4/12/2020

Late entries allowed until 4/15/2020
Organizer: Emily Atwood
Brain Training for Riders: Do you struggle with confidence when you ride at home, in lessons, or at shows? Come learn how to tame your Lizard Brain--the "Fight or Flight" part of your mind--and ride effectively and confidently. You'll identify ways to strengthen your focus, escape from negative thought patterns, and handle tough situations calmly and effectively. Unmounted workshop, followed by mounted sessions personalized to address your specific needs. Workshop and mounted sessions facilitated by Andrea Waldo.
Organizer Notes
Emily Atwood

chestnutgroveequestriancenter@gmail.com

2039109118
People who choose to only participate in the unmounted workshop will be charged $75.00. People who choose to participate in the unmounted workshop and the mounted lesson will be charged $175.00 total. For those who are trailering in and would prefer their horse to stay in a stall while participating in the unmounted workshop, it will be $195.00 total. A light lunch, snacks, and drinks will be provided. Liability release forms will be made available the day of the clinic and must be signed prior to the mounted lessons. Please provide a copy of proof of a negative coggins test the day of the clinic.
Trailer parking, paperwork, and coffee will be from 8 am- 9 am. Unmounted workshop will be from 9 am- 12 noon. A light lunch will be provided and take place from 12 noon- 12:30 pm. Mounted lessons will follow. Specific times for mounted lessons will be determined on the availability and requirements of clinic participants. Participants will have mounted lesson times emailed to them two days prior to clinic date. Private lessons will be 45 minutes and focus on flat work. Semi Private lessons will be an hour long and focus on jumping. Be sure to have something in mind that you would like to work on.
The clinician Andrea Waldo is an accomplished event and dressage rider, author, farm owner, instructor, clinician, and psychotherapist who specializes in PTSD and anxiety. Her diverse background and humble demeanor make her clinics fun and entertaining. What you learn in this clinic can be applied to every area of your life. Come check it out.

1 Day Clinic
Instructor: Andrea Waldo (ICP I)
$75.00
Member/Boarder Price:

FREE
Private Lesson
$175.00
Member/Boarder Price:

FREE
Semi-Private Lesson
$175.00
Member/Boarder Price:

FREE
Day Stall

$20.00

Late Fee

$25.00
Tests/Experience
1 Day Clinic Levels
Introductory
Elementary
Beginner Novice
Novice
Training
Poles-18"
2'3"
2'6"
2'9"
3'0"
Administrative Information
Ride Time:

Ride times will be emailed out to participants two days prior to clinic date. Be sure that we have your email by contacting us at chestnutgroveequestriancenter@gmai.com

Trailer Direction:

When arriving at the farm, be sure to pull the trailer as close to the barn as possible. People will be there to assist you.

Change Policy:

Changes are not permitted.

Refund Policy:

No refunds.

Entry Option(s) Reserve Spot Via STRIDER, Mail Check