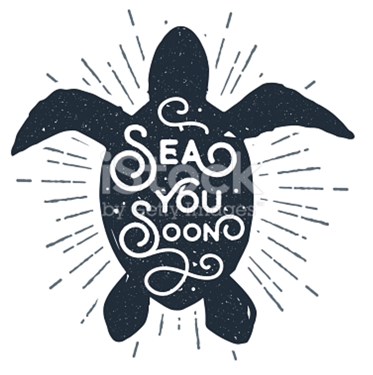 Combined Test Series Show #2

6/17/2023
Late entries allowed until 6/11/2023
Organizer:

Alix Day

alix.day@outlook.com

4436043312
Please join us on Saturday, June 17th for a schooling combined test/dressage show. Aviva Nebesky "L" will be our dressage judge. There will be a wide range of heights from ground poles to Prelim. This is a low-key event for first timers, riders/horses looking to move up a level and for everyone to gain more mileage. End of series prizes will be awarded to both riders and trainers.
*Please note jump heights will be what is indicated on the Class list.*
**Please note if selecting Gaited, MFS, or IEA Test as they are not listed**
***Please indicate if you are a DVCTA member in the notes to organizer sections when completing the online entry. Scores from these shows can be used toward year end prizes with DVCTA.***
Organizer Notes
If you have interest in volunteering: Contact Organizer, Phoebe DeVoe-Moore, info provided.
Entry Secretary and Organizer reserve the right to divide ANY Division into sections based upon entry numbers. Young Rider vs Adult Rider will be considered, so be sure to mark YR DOB on Entry Form provided.
Entering by Closing Date does not guarantee acceptance. We are hopeful and expect to fill quickly. If entries warrant, we will do our best to extend the dressage competition arena by securing a second dressage judge!!!
A $25 Late FEE will be charged to any entry that arrives after Closing Date. A $25 Late Fee will be charged to any incomplete entry made full after Closing Date.
Wait List: If competition is full. Completed entries will be given priority. Incomplete entries will be bumped to the wait list and reaccepted if space allows, pending completion.
Refunds available before Close Date, minus $25 Office Fee.
No Refunds after Close Date, for ANY reason, except in case of Cancelation of the Show.
Show Cancelation (due to weather/unexpected tragedy/insufficient entries): Will be posted on farm website www.thornidgemanor.com NO later than the Friday before the Show.
Please make sure to include a current coggins with your entry or bring with you the day of the show.
Late Fee

$25.00

Refund fee

$25.00
Tests/Experience
Combined Test* Levels
Poles
Jumps to 18"
Jumps to 2'0"
Jumps to 2'3"
Jumps to 3'3"
STARTER/ELEM
Beginner Novice
Novice
Training
Modified
Preliminary
Combined Test* Tests
USDF 2023 Intro - Test B
USDF 2023 Intro - Test C
USEF 2022 BN- Test A
USEF 2022 BN- Test B
USEF 2022 Novice- Test A
USEF 2022 Training- Test A
USEF 2022 Prelim- Test A
Administrative Information
Ride Time: Ride Times will be posted the Wednesday prior to Show Date at www.thornridgemanor.com Home Page/Upcoming Events Tab.
Trailer Direction:

Google Maps/MapQuest, etc. is readily available for our physical address 12531 Manor Rd, Glen Arm, MD 21057. Sometimes, our driveway is recognized as Harriet Lane by Vehicle-GPS – no problem! Small Thornridge Manor sign AND signs for CT Turtle-Series on Manor Rd at top of driveway. Take long gravel drive to the end where you will see parking attendant for trailer placement. If you are having challenges on location, call Chuck's cell at 410-446-8092. Farm location is easily accessible from 695, 83, 95, and Rt1!! ** If you pass farm driveway on left, keep going ¼ mile and there will be church parking lot on right you can turn large trailers around in. If you pass farm driveway on the right , keep going ¼ mile and turn R onto Long Green Rd…..there is a very large fire station parking lot immediately on the left of Long Green Rd you can turn large trailers around in! Easy-Peasy!

Change Policy:

Changes are not permitted.

Refund Policy:

Refunds are permitted before registration closes.

Entry Option(s) Secure Spot: Pay in full via STRIDER Reserve Spot Via STRIDER, Mail Check