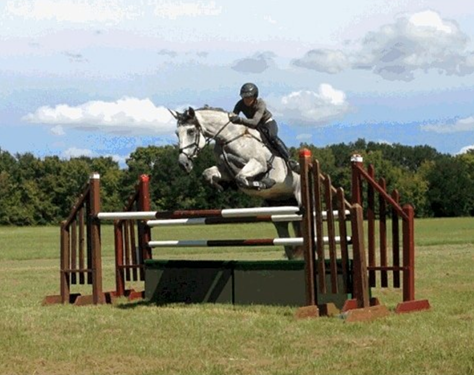 OM Riding Clinic with Lisa Bauman in Dripping Springs, Texas

6/24/2017 − 6/25/2017
Late entries allowed until 6/20/2017
Organizer:

Lisa Bauman

lisa@austineventing.com

440-241-7057
Lisa Bauman will officially be running the first OM Riding Clinic at Storm Ranch in Dripping Springs, TX!
The focus will be finding balance between yogic style practices and technical riding ability.
Quiet your mind, quiet your body, and increase your effectiveness as a rider.
HOW??
The workshop with include:
Gentle Yoga for Riders
Mindfulness Practices
Cavaletti and Group Pole Work
Riding Exercises to Increase Success in the Ring
*Bunk House Available
*Limited RV Hook UPs Available
Horses are encourages to arrive Friday afternoon/evening so that we can start early on Saturday morning.
While the schedule will be flexible to allow for weather accommodations, riders are expected to be on site so that we can enjoy all of the activities offered as a group.
Organizer Notes
Full payment is required to hold your post. Spots will not be held until a payment is received. NO REFUNDS unless your spot can be filled from the waitlist. $50 change/cancelation fee applies once entry is submitted.
$300 entry (paid online via Event Clinics), all required paperwork, as well as negative Coggins mail to:
Austin Eventing
2501 Gatlin Creek Rd
Dripping Springs, TX 78620
Housing:
Bunk House Available for $30/night
Full Kitchen on Site
Food:
Bring ample Gluten Free food to share. We will potluck each meal (2 full days). We like to eat and eat well. Healthy Body, Healthy Mind.

Dogs:
Dogs are welcome on leash. Friendly dogs and friendly people only. People are also welcome on leash.
Stabling:
Stabling Sat/Sun included in cost of clinic.
Additional stabling Fri available fro $25
2 Day Clinic
Instructor: Lisa Bauman
$300.00
Late Fee

$25.00

Change fee

$50.00

Refund fee

$50.00
Tests/Experience
2 Day Clinic Levels
Introductory
Beginner Novice
Training
Intermediate
Administrative Information
Change Policy:

Changes are permitted before registration closes.

Refund Policy:

Refunds are permitted before registration closes.

Entry Option(s) Secure Spot: Pay in full via STRIDER