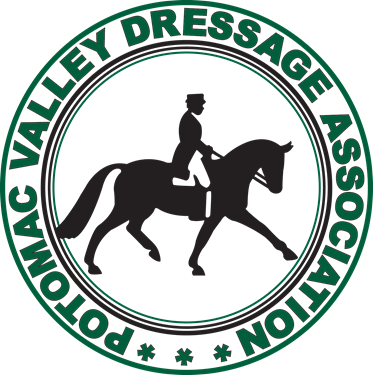 PVDA Clarksville Winter Schooling Series Show #1

12/12/2021
Organizer:

Tracey Trainum Pam Deem-Hergan

Clarksville.pvda1@gmail.com

410-733-2501
The Clarksville Chapter of PVDA is hosting a fun, holiday themed schooling dressage show. Marija Trieschman (L) will be judging our first show of the series. Scores will count towards the USDF Regional Schooling Show Awards Program
Winter Series Awards and costume awards- see attached prize list for more details.
PVDA Clarksville Chapter members with memberships before opening date of show have priority registration should the show be oversubscribed
Processing fees are non-refundable
$10 non-member fee applies to entrants without current PVDA memberships
*****Striderpro/Registration problems Contact: Clarksville.pvda1@gmail.com*****
Organizer Notes
Small outdoor arena for warm-up weather permitting. Regulation size indoor arena with indoor heated lounge and sound system. Trailer parking is limited. Classes will be run out of order and may not be pinned until the end of the day. Non-member fee applies to participants without a current PVDA membership. ONLY completed entries accepted. Completed entry consists of current coggins, signed PVDA release, copy of PVDA membership card or payment of non-member fee.
Dressage Show
$25.00
Test #2

$25.00

Test #3

$25.00
Tests/Experience
Dressage Show Tests
FEI 2018 Prix St. Georges
FEI 2018 U25 Grand Prix
FEI 2018 Young Rider Test - Indiv
FEI 2020 Grand Prix
FEI 2020 Intermediate A
FEI 2020 Intermediate B
FEI 2020 Intermediate I
FEI 2020 Intermediate II
Rider Choice
USDF 2019 First Level Freestyle
USDF 2019 Fourth Level Freestyle
USDF 2019 Intro - Test A
USDF 2019 Intro - Test B
USDF 2019 Intro - Test C
USDF 2019 Second Level Freestyle
USDF 2019 Third Level Freestyle
USDF Freestyle Tests (Trng-4th)
USEF 2022 BN- Test A
USEF 2022 BN- Test B
USEF 2022 Interm- Test A
USEF 2022 Novice- Test A
USEF 2022 Novice- Test B
USEF 2022 Prelim- Test B
USEF 2022 Training- Test A
USEF 2022 Training- Test B
USEF 2019 First Level - Test 1
USEF 2019 First Level - Test 2
USEF 2019 First Level - Test 3
USEF 2019 Fourth Level - Test 1
USEF 2019 Fourth Level - Test 2
USEF 2019 Fourth Level - Test 3
USEF 2019 Second Level - Test 1
USEF 2019 Second Level - Test 2
USEF 2019 Second Level - Test 3
USEF 2019 Third Level - Test 1
USEF 2019 Third Level - Test 2
USEF 2019 Third Level - Test 3
USEF 2019 Training- Test 1
USEF 2019 Training- Test 2
USEF 2019 Training- Test 3
USEF Western Dressage Basic Test 1
USEF Western Dressage Basic Test 2
USEF Western Dressage Basic Test 3
USEF Western Dressage Basic Test 4
USEF Western Dressage Intro Test 1
USEF Western Dressage Intro Test 2
USEF Western Dressage Intro Test 3
USEF Western Dressage Intro Test 4
Administrative Information
Ride Time:

Times will be posted on the Clarksville Facebook page as well as emailed to competitors no later than Thursday before the show

Trailer Direction:

Trailer parking is limited. Classes will be run out of order and may not be pinned until the end of the day to accommodate groups and limit entrants on the grounds at one time.

Change Policy:

Changes are permitted before registration closes.

Refund Policy:

Refunds are permitted before registration closes.

Entry Option(s) Secure Spot: Pay in full via STRIDER