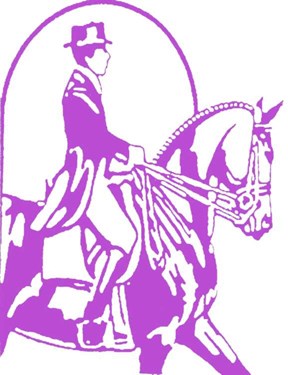 VADA/Nova Annual Year End Awards Banquet, Volunteer Recognition, and Silent Auction

2/16/2020
Organizer:

Megan Carpenter

megan.carpenter31@gmail.com

Every year, VADA/Nova celebrates the accomplishments and contributions of its members. Join us on February 16, 2020, at the River Creek Country Club from 5:30-9:00 pm for an evening of fun, featuring a Silent Auction and our popular Basket Raffle. Doors will open at 5:30 and salads will be served promptly at 6:00 pm.
To make a reservation, click the AUDIT button and check your menu choice. Be sure to uncheck any meals you don't want to order. Meals (other than the children's option) include a House Salad with Herbed Croutons and Balsamic Vinaigrette Dressing, Warm Rolls & Butter, with a selection of Iced Tea, Coffee, and Hot Tea. A dessert bar will follow dinner featuring cookies (Chocolate Chip, Snickerdoodles, and Oatmeal Raisin), Brownies, and Lemon Bars.
Please note that the Tuscan Chicken can be Gluten Free.
For children under 12, there is a choice of Chicken Tenders, Fries, and Fruit Cup.
*** IF YOU PLAN TO USE VADA/NOVA VOLUNTEER BUCKS FOR PAYMENT, please mail them with the Banquet reservation form found at www.vadanova.org to: Megan Carpenter, 17256 Creekside Green Place, Round Hill, VA 20141.
Organizer Notes
Tables will seat up to 10. Please coordinate with your friends/family/stable mates on seating requests and email the Group Name to the organizer. Every effort will be made to honor your request. Meals will be served by table this year so everyone should receive their meals at the same time.
Filet of Salmon with Warm Tropical Fruit Salsa & Roasted Corn Chipotle Sauce with Creamy Risotto and Asparagus
$35.00
Tuscan Chicken with Sautéed Tomatoes, Artichokes with Creamy Risotto and Asparagus*
$35.00
Roasted Vegetable Jumbo Ravioli Filled with Roasted Eggplant, Onions, Carrots, Red Bell Peppers, Zucchini &Fresh Herbs topped with a Tomato Cream Sauce and Fresh Parmesan
$35.00
Children under 12 - Chicken Tenders, Fries, Fruit Cup
$15.00
Administrative Information
Change Policy:

Changes are not permitted.

Refund Policy:

No refunds.

Entry Option(s) Secure Spot: Pay in full via STRIDER