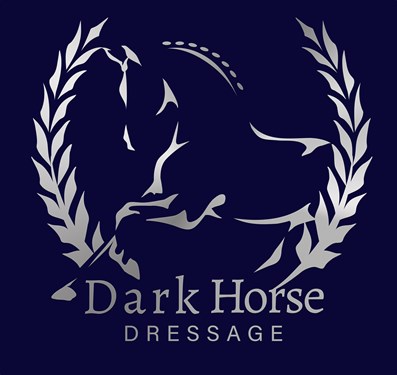 Dressage and Cavaletti Camp with Lauren Fisher

5/14/2022 − 5/15/2022
Organizer:

Lauren Fisher

lauren@darkhorsedressage.com

9035744332
Join us for a weekend of educational fun!
FEI Trainer and Coach, Lauren Fisher, has honed in on a unique teaching style: using humor to illustrate proper horsemanship, correct horse and rider biomechanics, and demonstrating how dressage can be more than millions of twenty meter circles in a sandbox.
As a self-proclaimed 'horse nerd' Lauren emphasizes proper rider education and focuses on the 'why' of horse training- so you are sure to continue advancing with your riding goals even after your lesson has ended.
Lauren Fisher is a USDF Bronze and Silver Medalist who specializes in developing young horses to the FEI levels.
Lauren has years of experience teaching riders of all disciplines and levels of experience- her goal is to make dressage accessible, digestible, and fun for horse and rider… so get ready for a weekend of laughs and good horse training!
On Saturday students will receive a private dressage lesson, hot lunch with a lecture and Q&A, all followed by an additional cavaletti lesson in the afternoon.
On Sunday students will receive a final dressage lesson before heading home.
Auditing is available!
Organizer Notes
No refunds available. Please indicate if you have any scheduling preferences, and I will try to accommodate.
Stabling is available upon request, we have access to overnight stalls and overnight paddocks. Please indicate your preference.
2 Day Clinic
Instructor: Lauren Fisher
$200.00
Haul-in Fee

$25.00

Full Stabling

$30.00
Tests/Experience
2 Day Clinic Levels
Introductory
Elementary
Beginner Novice
Novice
Training
Modified
Preliminary
Intermediate
Advanced
Poles-18"
2'3"
2'6"
2'9"
3'3"
3'6"
3'9"
4'0"
4'3"
4'6"
4'9"
5'0"+
Training Level Dressage
1st Level Dressage
2nd Level Dressage
3rd Level Dressage
4th Level Dressage
FEI Dressage
Administrative Information
Ride Time:

Ride times will be emailed to participants as the clinic date approaches.

Change Policy:

Changes are not permitted.

Refund Policy:

No refunds.

Entry Option(s) Secure Spot: Pay in full via STRIDER