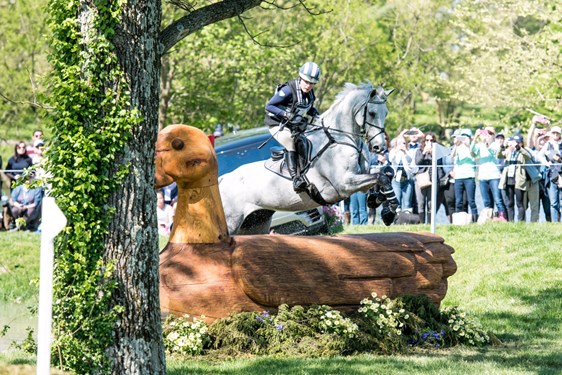 Southern Pines Clinic Series II
1/18/2020 − 1/19/2020

Open: 1/8/2020

Close: 1/17/2020
Organizer: Sara Gumbiner
Sara Gumbiner Clinic Series II. $65 for one day or $100 for both days.
Join us for Small Group Grid Work Saturday and Small Group Course Work on Sunday!
Sara Gumbiner is an international event rider. She completed her second Landrover Kentuky 5* this past year. She has brought up her top horse, Polaris, from BN to the 5* level. Sara has a talent of quickly identifying strenghts and weaknesses in her students to help them get closer to their goals.
Organizer Notes
Sara Gumbiner

Gumbinersn@gmail.com

908-421-4320
1 Day Clinic
Instructor: Sara Gumbiner
$65.00
2 Day Clinic
Instructor: Sara Gumbiner
$100.00
Tests/Experience
1 Day Clinic Levels
Introductory
Elementary
Beginner Novice
Novice
Training
Preliminary
2 Day Clinic Levels
Introductory
Elementary
Beginner Novice
Novice
Training
Preliminary
Administrative Information
Change Policy:

Changes are not permitted.

Refund Policy:

No refunds.

Entry Option(s) Reserve Spot Via STRIDER, Mail Check