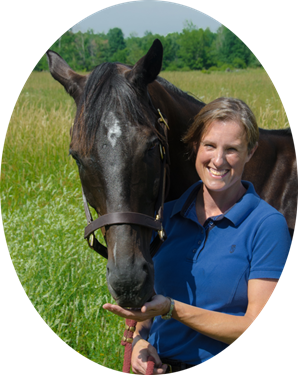 Stressless Riding Program Clinic with Andrea Waldo

10/18/2022 − 10/19/2022
Waiver Link(s)

Organizer:

Waredaca Staff

gretchen@waredaca.com

Waredaca is pleased to host Andrea Waldo, psychotherapist and a US Eventing Association certified riding instructor, for a Stressless Riding Program Clinic.
Do you ever….
Feel nervous, anxious or afraid when you ride?
Have trouble focusing in lessons or shows because you are tense or worried?
Feel embarrassed about your nervousness?
Want to learn more about how and when your "lizard brain" takes over and how to get your "rational brain" back in charge?
Want to be a better coach/instructor to your students by understanding their brain better?
Then you need to sign up for this clinic. being held at Waredaca!
🔹Tuesday, October 18/evening workshop session
🔹Wednesday, October 19 Lessons
The StressLess Riding Program was developed by Andrea Waldo, a psychotherapist and a US Eventing Association certified riding instructor. The program teaches creative, practical mental strategies and skills to help riders move past their fears and toward a calm, focused mindset.
Andrea draws on techniques and knowledge from Sport Psychology, Solution-Oriented Therapy, Neuropsychology and classical riding.
What really matters is that it helps you as the rider to reach your goals and dreams in the saddle…without ever making you feel stupid for being afraid or telling you to "just relax".
Riders become more confident and successful in the saddle, and riding becomes more enjoyable and fulfilling. Isn't this why we ride in the first place?

…Check her out at https://stresslessriding.com/
or read Strider Pro's Featured Clinician article here: https://info.striderpro.com/partners-fcwaldo/
The clinic schedule will start with the required, unmounted workshop (refreshments provided)on Tuesday October 18 in-the evening, for about 3 1/2 hours. (attending this is where you will learn all the vocabulary and concepts that Andrea will use in your lessons; then she won't have to interrupt lessons for major explanations of theory) followed by lessons the following day.
🔹Private Flat lessons, 45 minutes long, will be offered at $250 for the unmounted portion plus lesson
🔹Jumping Groups will be about 90 minutes depending on size of group, will be offered at $200 for the unmounted portion plus mounted lesson
Auditing workshop plus lessons will be $150
There may be additional time for a second lesson if desired
Registration open thru October 1
Organizer Notes
Lesson times will be sent via email
PARTICIPANT/FLAT WORK FOCUS/
$250.00
PARTICIPANT/JUMPING WORK FOCUS
$200.00
Administrative Information
Ride Time:

Lesson times will be sent via email

Trailer Direction:

IN GOOD WEATHER: USE OUR EAST ENTRANCE OFF OF HOWARD CHAPEL ROAD: GPS-- 22710 HOWARD CHAPEL ROAD, BROOKEVILLE MD 20833; after pulling thru the driveway gate, park in the grassy area on the left.IN WET WEATHER OR RECENT WET WEATHER...use our WEST ENTRANCE 4015 Damascus Road, Laytonsville, MD 20082; if heading west from the Sunshine intersection of 97/Damascus Rd drive go past the corner parking field and Waredaca Main Entrance and turn into our West Entrance just before the sharp bend in the road. Continue thru the automatic gate continue to your right, to our indoor arena, and park in the gravel area when the road widens. You will find our Experts generally in our lower outdoor arena on the other side of where you will park.

Change Policy:

Changes are not permitted.

Refund Policy:

No refunds.

Entry Option(s) Secure Spot: Pay in full via STRIDER