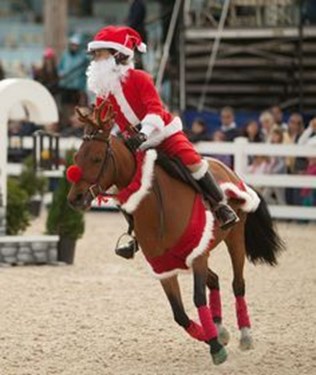 Equitation and Jumper Show (Holidays in July)

7/25/2021
Organizer:

Jess Halliday

jlhalliday@comcast.net

19788752036
Mark your calendars for the JH Eventing Jumper/Equitation Series
Friendly, casual environment with professionally designed courses, judges, feed back and more. Perfect for all levels of horses and riders whether you are looking to just dabble in a show or you are prepping for a move up. Easy off all major highways.
Flat divisions from leadline through intermediate equitation
Equitation divisions from poles through 2'6
Jumper classes from poles through 3'6 (higher upon request)
Magic Hat flat and jump classes to prep for IEA or just to get to experience a ride on another horse
Great prizes, ribbons, raffles, and more. Qualify for year end championships!
Each show is themed so no shows clothes required but spirit awards are given! Plus who doesn't want to ride around in fun gear?!
May 2- Superhero
July 25- Holidays in July
Oct 10- Halloween
Stay tuned for online entries. Pre entries are required and will have significant discounts! Estimated division times will be given. If space warrants day of entries will be allowed.
JH Eventing Jumper Series will be following current COVID protocols.
Vendor Row will be open for shopping. Interested in becoming a vendor or having a tack sale spot with guaranteed customers? Contact Jess as space is limited! JLHALLIDAY@COMCAST.NET
We have openings for more sponsors as well! Get your name out there to our large eBlast list and in front of a variety of clientele! Learn more by contacting Jess at JLHALLIDAY@COMCAST.NET
Organizer Notes
-Pre enter for discounts!
-Vendors on site!
-Tack Sale on site!
-Casual-themed (holiday in July) with a spirit award!

Ticketed Show Ring Warm Up (7:30-9:00)
$25.00
Leadline Division (Classes 1-3)
$60.00
1. Leadline Equitation
$25.00
2. Leadine Suitability
$25.00
3. Leadline Ground Poles
$25.00
Beginner Walk Trot Division (Classes 4-6)
$60.00
Class 4. Beg Walk Trot Eq
$25.00
Class 5. Beg Walk Trot Suitability
$25.00
Class 6. Beg Walk Trot Ground Poles
$25.00
Open Walk Trot Division (Class 7-9)
$60.00
Class 7. Open Walk Trot Eq
$25.00
Class 8. Open Walk Trot Suitability
$25.00
Class 9. Open Walk Trot Small xrails
$25.00
Beginner Walk Trot Canter Division (Classes 10-12)
$60.00
Class 10. Beg Walk Trot Canter Eq
$25.00
Class 11. Beg Walk Trot Canter Suitability
$25.00
Class 12. Beg Walk Trot Canter Small Xrails
$25.00
Open Walk Trot Canter Division (Class 13-15)
$60.00
Class 13. Open Walk Trot Canter Eq
$25.00
Class 14. Open Walk Trot Canter Suitability
$25.00
Class 15. Open Walk Trot Canter Xrails
$25.00
Class 16. Magic Hat Walk Trot Eq & horse in draw
$25.00
Class 16. Magic Hat Walk Trot eq & Borrowing a horse
$40.00
Class 17. Magic Hat Walk Trot Canter Eq & horse in draw
$25.00
Class 17. Magic Hat Walk Trot Canter Eq & Borrowing a horse
$40.00
18. Magic Hat Xrail Eq & horse in draw
$25.00
18. Magic Hat Xrail Eq & Borrowing a horse
$40.00
2' Eq Division (Classes 19-21)
$60.00
19. Eq Under Saddle
$25.00
2'3 Eq Division (Classes 22-24)
$60.00
22. Eq Under Saddle
$25.00
2'6 Eq Division (Classes 25-27)
$60.00
25. Eq Under Saddle
$25.00
28. Ground Poles Opt Time
$25.00
29. Ground Poles Power & Speed
$25.00
30. Small Xrails Opt Time
$25.00
31. Small Xrails Power & Speed
$25.00
32. Xrail Opt Time
$25.00
33. Xrail Power & Speed
$25.00
35. 2' Power & Speed
$25.00
37. 2'3 Power & Speed
$25.00
38. 2'6 Open Show Ring Warm Up
$25.00
40. 2'6 Power & Speed
$25.00
42. 2'9 Power & Speed
$25.00
44. 3' Power & Speed
$25.00
46. 3'3 Power & Speed
$25.00
48. 3'6 Power & Speed
$25.00
49. Height of Choice Opt Time
$25.00
50. Height of Choice Power & Speed
$25.00
Baile Hill Farm Discounted Horse Use Fee (need approval first)

$25.00

Baile Hill Farm Discounted Coaching

$25.00
Administrative Information
Ride Time:

ETA's will be posted Friday prior to the horse show!

Trailer Direction:

Easy off all major highways!

Change Policy:

Changes are not permitted.

Refund Policy:

No refunds.

Entry Option(s) Secure Spot: Pay in full via STRIDER