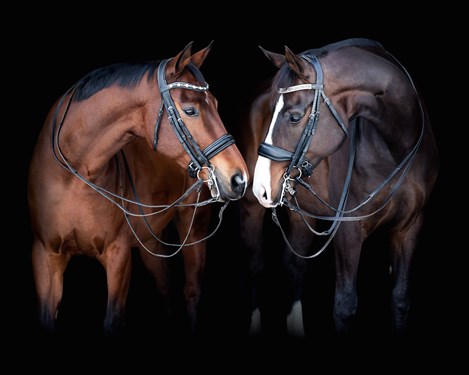 May SNF Dressage Schooling Shows FULL & closed!

5/20/2022
Organizer:

Kathy King

kathyjking@mac.com

610-742-8310
Schooling shoe for Intro-FEI, Western, Event test, Lead-line. Ideal for green horse and green riders.
Organizer Notes
We will close when when we have 70 rides.
Please include coggins within 12 months and Vaccinations within 6 months.
$10 processing fee per horse (please select secretary fee box)
All shows are DVCTA, MDA, TSS and TIP Sanctioned
Hight point awarded for AA, O, M JR at each show.

Test #1
$40.00
Test #2

$40.00

Test #3

$40.00

Test #4

$40.00
Secretary/Office Fee

$10.00
Tests/Experience
Test #1 Tests
Rider Choice
USDF 2023 Intro - Test A
USDF 2023 Intro - Test B
USDF 2023 Intro - Test C
USDF 2023 Training Level Freestyle
USEF 2023 Training Level - Test 1
USEF 2023 Training Level - Test 2
USEF 2023 Training Level - Test 3
USEF 2023 First Level - Test 1
USEF 2023 First Level - Test 2
USEF 2023 First Level - Test 3
USDF 2023 First Level Freestyle
USEF 2023 Second Level - Test 1
USEF 2023 Second Level - Test 2
USEF 2023 Second Level - Test 3
USDF 2023 Second Level Freestyle
USEF 2023 Third Level - Test 1
USEF 2023 Third Level - Test 2
USEF 2023 Third Level - Test 3
USDF 2023 Third Level Freestyle
USEF 2023 Fourth Level - Test 1
USEF 2023 Fourth Level - Test 2
USEF 2023 Fourth Level - Test 3
USDF 2023 Fourth Level Freestyle
USDF 2023 Quadrille (Intro - 3rd)
USDF/ USEF 2019 Quadrille Freestyle (Intro - Grand Prix)
2023 Pas de Deux Freestyle
USDF/USEF 2019 Pas de Deux (Trng - Grand Prix)
FEI 2022 Prix St. Georges
FEI 2022 Intermediate I
FEI 2022 Intermediate II
FEI 2022 Grand Prix
FEI 2022 Grand Prix Special
FEI 2022 U25 Grand Prix
FEI 2022 Intermediate A
FEI 2022 Intermediate B
FEI 2022 Young Rider Test - Indiv
FEI 2022 Young Rider Test - Prelim
FEI 2022 Young Rider Test - Team
FEI 2022 Preliminary Test - 5 Year Old
FEI 2022 Preliminary Test - 6 Year Old
FEI 2022 Preliminary Test - 7 Year Old
FEI 2022 Junior Test - Indiv
FEI 2022 Junior Test - Prelim
FEI 2022 Junior Test - Team
FEI 2022 Pony Test - Indiv
FEI 2022 Pony Test - Team
FEI 2022 Pony Test - Prelim
USEF 2022 Starter
USEF 2022 BN- Test A
USEF 2022 BN- Test B
USEF 2022 Novice- Test A
USEF 2022 Novice- Test B
USEF 2022 Novice- Three-Day
USEF 2022 Training- Test A
USEF 2022 Training- Test B
USEF 2022 Training Three-Day
USEF 2022 Modified- Test A
USEF 2022 Modified- Test B
USEF 2022 Modified Test C
USEF 2022 Modified 3-Day
USEF 2022 Prelim- Test A
USEF 2022 Prelim- Test B
USEF 2022 Prelim Test C
USEF 2022 Prelim- Three-Day
USEF 2022 Interm- Test A
USEF 2022 Interm- Test B
USEF 2022 Adv- Test A
USEF 2022 Adv- Test B
WDAA Intro - Test 1
WDAA Intro - Test 2
WDAA Intro - Test 3
WDAA Intro - Test 4
WDAA Basic - Test 1
WDAA Basic - Test 2
WDAA Basic - Test 3
WDAA Basic - Test 4
WDAA Level 1 - Test 1
WDAA Level 1 - Test 2
WDAA Level 1 - Test 3
WDAA Level 1 - Test 4
WDAA Level 2 - Test 1
WDAA Level 2 - Test 2
WDAA Level 2 - Test 3
WDAA Level 2 - Test 4
WDAA Level 3 - Test 1
WDAA Level 3 - Test 2
WDAA Level 3 - Test 4
WDAA Level 4 - Test 1
WDAA Level 4 - Test 2
WDAA Level 4 - Test 3
WDAA Level 4 - Test 4
WDAA Level 5 Test 1
WDAA Level 5 Test 2
WDAA Level 5 Test 3
WDAA Level 5 Test 4
WDAA Freestyle - Intro
WDAA Freestyle - Basic
WDAA Freestyle - Level 1
WDAA Freestyle - Level 2
WDAA Freestyle - Level 3
WDAA Freestyle - Level 4
WDAA Leadline A Walk Only
WDAA Leadline A
WDAA Leadline B
WDAA Coached Test 1 Walk Only
WDAA Coached Test 1
WDAA Coached Test 2
WDAA Coached Test 3
WDAA Exceptional Rider Tests
FEI Test Tests
Rider Choice
FEI 2022 Prix St. Georges
FEI 2022 Intermediate I
FEI 2022 Intermediate II
FEI 2022 Grand Prix
FEI 2022 Grand Prix Special
FEI 2022 U25 Grand Prix
FEI 2022 Intermediate A
FEI 2022 Intermediate B
FEI 2022 Young Rider Test - Indiv
FEI 2022 Young Rider Test - Prelim
FEI 2022 Young Rider Test - Team
FEI 2022 Preliminary Test - 5 Year Old
FEI 2022 Preliminary Test - 6 Year Old
FEI 2022 Preliminary Test - 7 Year Old
FEI 2022 Junior Test - Indiv
FEI 2022 Junior Test - Prelim
FEI 2022 Junior Test - Team
FEI 2022 Pony Test - Indiv
FEI 2022 Pony Test - Prelim
FEI 2022 Pony Test - Team
Other Tests
Any USEF Test- Dressage
Any USEF Test-Eventing
Any Western Dressage Test
Any USDF Test
Rider Choice
USEF 2023 Training Level - Test 1
USEF 2023 Training Level - Test 2
USEF 2023 Training Level - Test 3
USDF 2023 Training Level Freestyle
USDF 2023 Quadrille (Intro - 3rd)
2023 Pas de Deux Freestyle
USDF/USEF 2019 Pas de Deux (Trng - Grand Prix)
FEI 2022 Prix St. Georges
FEI 2022 Intermediate I
FEI 2022 Intermediate II
FEI 2022 Grand Prix
FEI 2022 Grand Prix Special
FEI 2022 U25 Grand Prix
FEI 2022 Intermediate A
FEI 2022 Intermediate B
FEI 2022 Young Rider Test - Indiv
WDAA Level 4 - Test 4
FEI 2022 Young Rider Test - Prelim
FEI 2022 Young Rider Test - Team
FEI 2022 Preliminary Test - 6 Year Old
FEI 2022 Preliminary Test - 7 Year Old
FEI 2022 Junior Test - Indiv
FEI 2022 Junior Test - Prelim
FEI 2022 Junior Test - Team
FEI 2022 Pony Test - Team
FEI 2022 Pony Test - Indiv
FEI 2022 Pony Test - Prelim
USEF 2022 Starter
USEF 2022 Novice- Three-Day
USEF 2022 Modified 3-Day
WDAA Intro - Test 1
WDAA Intro - Test 2
WDAA Intro - Test 3
WDAA Intro - Test 4
WDAA Basic - Test 1
WDAA Basic - Test 2
WDAA Basic - Test 3
WDAA Basic - Test 4
USEF 2023 Training Level Freestyle
WDAA Level 1 - Test 1
WDAA Level 1 - Test 2
WDAA Level 1 - Test 3
WDAA Level 1 - Test 4
WDAA Level 2 - Test 1
WDAA Level 2 - Test 2
WDAA Level 2 - Test 3
WDAA Level 2 - Test 4
WDAA Level 3 - Test 1
WDAA Level 3 - Test 2
WDAA Level 3 - Test 3
WDAA Level 3 - Test 3
WDAA Level 3 - Test 4
WDAA Level 4 - Test 1
WDAA Level 4 - Test 2
WDAA Level 4 - Test 3
WDAA Level 5 Test 1
WDAA Level 5 Test 2
WDAA Level 5 Test 3
WDAA Level 5 Test 4
WDAA Freestyle - Intro
WDAA Freestyle - Basic
WDAA Freestyle - Level 1
WDAA Freestyle - Level 2
WDAA Freestyle - Level 3
WDAA Freestyle - Level 4
WDAA Leadline A Walk Only
WDAA Leadline A
WDAA Leadline B
WDAA Coached Test 1 Walk Only
WDAA Coached Test 1
WDAA Coached Test 2
WDAA Coached Test 3
WDAA Exceptional Rider Tests
Administrative Information
Ride Time: Ride time posted on www.secondnaturefarms.com Tuesday the week of the show.
Trailer Direction:

Easy parking Pull in first driveway.

Change Policy:

Changes are permitted before registration closes.

Refund Policy:

No refunds.

Entry Option(s) Secure Spot: Pay in full via STRIDER Reserve Spot Via STRIDER, Mail Check